Kesgrave Panthers stormed to victory at this weekend's Cycle Speedway British Club Championships in Suffolk, ahead of Ipswich and Hethersett in second and third.
Taking place over two days in Great Blakenham (Saturday) and Ipswich (Sunday), the championships brought together seven individual competition categories, with the winning club overall being the one to secure the most points from its best five performances.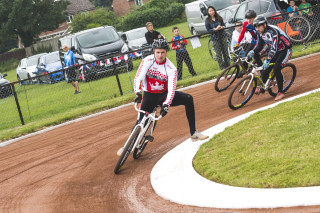 Kesgrave Panthers had a perfect start to the weekend, taking maximum points in the Under-12 and Under-14 championships in difficult conditions, before finishing runner-up in a close-fought battle for the Junior category with Ipswich, who retained their title in the category from the last championships in 2019.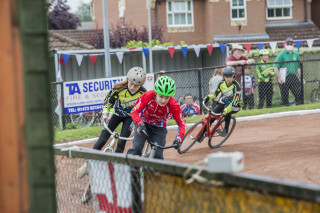 Six teams contested the Open competition, and following two semi-finals the final was contested by Birmingham, Ipswich, Horspath and Great Blakenham. In a nail-biting final, Horspath claimed the title with 42 points, ahead of Birmingham and Ipswich on 41, thanks to Chris Timms's victory in the final race.
Day two of the championships began with Leicester's domination of the Veterans' category, taking all three places on the podium, with Kev Burns and Craig Marchant securing top spot.
After a strong performance on day one Kesgrave were soon back to winning ways, with victory in the Under-16 competition, edging out Ipswich and Hethersett once more. The championships concluded with the Women's category, and it was Leicester who continued their impressive winning streak – making it 15 wins out of 15 in the category, and continuing their proud tradition of being the only club to hold the title.
With the five best results taken into account, Kesgrave Panthers took the overall crown, rewarding them for consistently strong performances across six of the seven categories.
Thank you to Great Blakenham and Ipswich for hosting the championships, and for the referees and volunteers who made it all possible. The Cycle Speedway Individual Championships will take place over the August Bank Holiday weekend in Southampton, Newport, East Newport and Horspath.
Overall standings:
Kesgrave - 113
Ipswich - 81
Hethersett - 66
Norwich - 52
Leicester - 50
Great Blakenham - 46
Sheffield - 34
Birmingham - 32
Coventry - 30
Horspath - 25
Hellingly - 12