British Cycling has today paid tribute to former Cycle Speedway Commission Chair Rod Witham, who sadly passed away last week.
Rod was a cornerstone of the cycle speedway community for five decades and was a member of the inaugural British Lions team which toured Australia for the cycle speedway Ashes in 1981, having made the initial contact with Australian Mick Harley in 1979. The competition continues to be a highlight of the sport's calendar to this day.
Rod became a pivotal figure on the Cycle Speedway Council, raising the discipline's profile through work with organisations such as British Airways, Corona Soft Drinks and the Daily Mirror, before overseeing the discipline's integration into British Cycling in 2000. Following the integration, he became the first Chair of the Cycle Speedway Commission.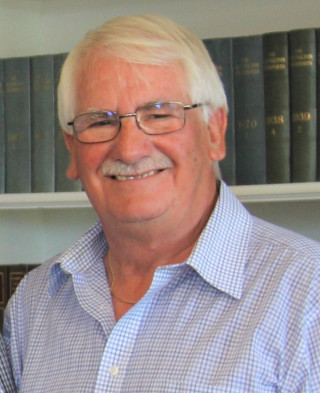 He edited the Spokesman magazine and website for many years and authored the Fifty Years of Cycle Speedway book in 1997, and was a much-loved and treasured member of the community.
Current Chair of the Cycle Speedway Commission, Mike Hack, said:
"Rod was truly an outstanding administrator and leader within our sport. He brought many big sponsors into cycle speedway in the 1970's and 1980's; in conjunction with Mick Harley, he was instrumental in setting up the international matches with Australia; and he devised the format of indoor racing which has been in use since the 1980's.
"He was one of only two cycle speedway officials to be awarded the David Saunders Memorial Trophy, for services to cycling, and aside from that, Rod had a warm, sociable and very positive manner. He was always good company and the sport has lost a great friend, as well as an outstanding talent."
The thoughts of everyone at British Cycling are with Rod's wife Karen, his family and his friends at this time.