The Club Profile allows your club a shop window on the British Cycling website to help you attract new members.
With images and text you can give those looking to join a club a real flavour of what your club is about, what type of riding you do and what type of riders you want to join the club.
The Club Profile can be created and edited in the Club Management Tool.
Club address
Your club address is only used for the purpose of locating your club on our club finder and placing your club in its British Cycling region. Any postal correspondence is sent to the listed club secretary's home address. Therefore the club address should be set to a location where the club regularly meet or a town/city centre address, as this will help people looking to join a club get an accurate picture of where a club is based.
To update your club address please email clubs@britishcycling.org.uk.
Please note that a change of address may cause a region, this should be avoided unless absolutely necessary therefore please see the regional and home country postcodes before submitting an address change request. Please note club addresses cannot be updated from within the club profile tool.
Integrate your social media channels
Engage with your members and potential new members by adding your club's Facebook, Twitter and Strava accounts to the profile page.
You can add these details through the contact tab – where you can also add or amend your club's email address, website URL and phone numbers.
Upload images
The club logo
A club kit image - this should be an image of your club's currently registered kit.
A club image - we recommend an image of several club members riding bikes or at cafe all smiling and looking friendly rather than lone riders.
Images can be uploaded in jpg or png format, ideally in a 16x9 size with a minimum width of 1000 pixels. Please see our FAQ guide for information on resizing images and saving different formats of images as jpg or png.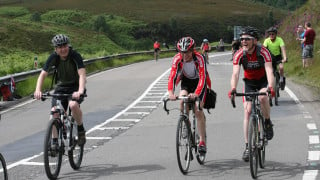 About your club
The next section to complete is 'about our club'. This is an area of free text where you can start to explain the detail behind your club, say what types of cycling the club take part in - road, mountain biking, BMX, track, cycle speedway, time trials, sportives and leisure.
Many people are put off joining cycling clubs as they believe unless they are a super-fast racer they will be dropped and left behind on a club ride.
Use the 'about our club' text to reassure people and highlight the different types of rides and activities that the club do. If you are a club of super-fast racers, then equally you can highlight this, to ensure that the right people enquire about joining and someone doesn't have a bad experience.
You can add in training sessions which allow you to put the times, days and locations of training and indicate if the session is traffic free.
This section is just for a general indication of club activities to give people an idea of what days they run on so they can see if the club is suitable for them. To make a calendar of detailed activities please use the 'activity manager' section of the Club Tool.
If your club has specific sessions for young people, women-only sessions or is geared up for para-cyclists then you should also highlight this in the text.
To further help you target the people your club is for, you are able to update 'what we do' to include the list of activities your club take part in and 'we are open to' where you update the types of audience the club is aimed at.
Club contact details
The bottom left section of the profile screen allows you to update the club's email address, website and telephone number. You are able to choose whether these contact details are visible to the public. We recommend that the club email should always be visible and that you should only hide the club website if it is out of date. The person whose telephone number is down as the club number should be consulted before their number is displayed to the general public.
You will then see an address block - this shows your currently listed address. Please note this address is used to locate your club on the map in the Club Finder and should therefore be set to a location where the club regulalry meet, not an individual's residential address. If you meet in several different locations then it is a good idea to set the location to a public building in a city or town centre e.g. railway station or town hall.
To update your address please email clubs@britishcycling.org.uk. Do not worry about missing out on postal correspondence as this will always be sent to the listed club secretary's home address.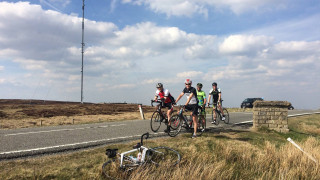 Save and view
Whenever you make changes to the club profile you must click 'save profile' - there are buttons located at the top and bottom of the page. Once you get the message that the profile has been saved you can click on 'view public profile' to see how your page will appear when someone finds the club.
Keep up to date
It is important that once you have set up a profile that you update it whenever any of the information changes or if the club kit or logo images change; some clubs even change their club image so that it is seasonal.
The profile page of the Club Tool also allows you to set whether British Cycling sends membership cards directly to your riders as opposed to the default of all cards being sent to the listed club secretary. The other option on the page of 'show club details on the British Cycling website' should always be left ticked otherwise your club will not appear on the Club Finder, the online membership forms or on the event entry system.
For further help and advise with the Club Profile and the Club Management Tool please see our FAQs or email clubs@britishcycling.org.uk.