Preston Park Youth CC (PPYCC)
South East | BRIGHTON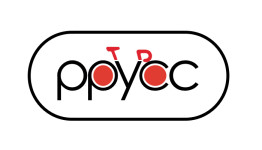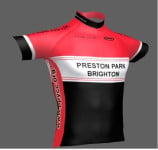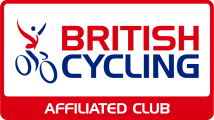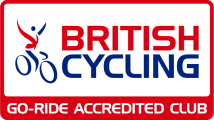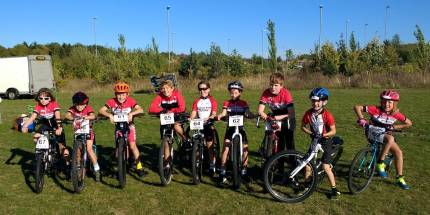 Club Information
Club type: Accredited Go-Ride
Affiliated: 31/12/2024
Affilation status: Active
Total club members: 96

About our club
Welcome to Preston Park Youth Cycle Club. We provide fun, skills and competitive cycling activities with fully qualified coaches at Preston Park Cycle Track and believe that cycling contributes strongly to a sustainable lifestyle. Our club caters for members aged 8 to 16 years, though we have some older and younger members. We meet between early March and the end of October, typically at Preston Park Cycle Track every Saturday morning. The club also meets less often at other venues during the winter months.
I am a member of this club
Buy Club Membership
How to join our club
Please choose from the following options to pay club subscriptions.
If you are not yet a member of this club we recommend that you contact the club using the details in the contact tab before you buy your subscription. Please note the £1.00 application fee is non-refundable.
Price
Age
Membership required?
Membership

Individual member

£14.00
+£1.00 application fee
7 - 120
British Cycling membership required
Buy membership

Individual member

Age : 7 - 120

Price : £14.00 +£1.00 application fee

British Cycling membership required

Additional family member

£4.00
+£1.00 application fee
7 - 120
British Cycling membership required
Buy membership

Additional family member

Age : 7 - 120

Price : £4.00 +£1.00 application fee

British Cycling membership required

Second claim member

£4.00
+£1.00 application fee
7 - 120
British Cycling membership required
Buy membership

Second claim member

Age : 7 - 120

Price : £4.00 +£1.00 application fee

British Cycling membership required

Individual renewal - Mar to Jun 2023

£9.00
+£1.00 application fee
7 - 120
British Cycling membership required
Buy membership

Individual renewal - Mar to Jun 2023

Age : 7 - 120

Price : £9.00 +£1.00 application fee

British Cycling membership required

Individual renewal - Jul to Sept 2023

£4.00
+£1.00 application fee
7 - 120
British Cycling membership required
Buy membership

Individual renewal - Jul to Sept 2023

Age : 7 - 120

Price : £4.00 +£1.00 application fee

British Cycling membership required

Family member renewal - Mar to Jun 2023

£2.50
+£1.00 application fee
7 - 120
British Cycling membership required
Buy membership

Family member renewal - Mar to Jun 2023

Age : 7 - 120

Price : £2.50 +£1.00 application fee

British Cycling membership required

Family member renewal - Jul to Sep 2023

£1.00
+£1.00 application fee
7 - 120
British Cycling membership required
Buy membership

Family member renewal - Jul to Sep 2023

Age : 7 - 120

Price : £1.00 +£1.00 application fee

British Cycling membership required
Youths/Juniors (under 16s)
| Day | Time | Traffic Free |
| --- | --- | --- |
| Saturday | 09:00 | Yes |
| Saturday | 12:00 | Yes |