Leicestershire Cyclo-Cross League
East Midlands | Leicestershire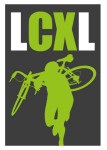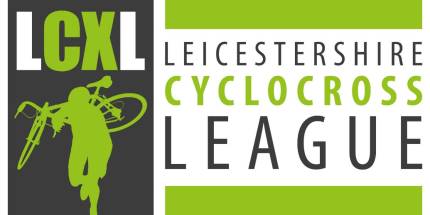 League Information
About our league
2019/20
The wait is over....
New to cross or a seasoned regular, sometimes it is nice to have a little bit of information about the race day and how things work in the new Leicestershire Cyclo-Cross for the coming season.

League Registration has NOW OPEN
Registration for League will close on 1st October
Under 12's are £3
Under 18's £5
Over 18's £10
Registration for the league will be via British Cycling portal.
ONLY RIDERS PRE REGISTERED BEFORE 1st OCTOBER CAN SECURE LEAGUE POINTS

Following our exciting second season, Britain's newest cyclo-cross league are pleased to announce the following dates for this coming cyclo-cross season;

2019/20 Race day timings -
9:00am – Sign On Opens – For U9, U12 and Novice/Youth.
10:00am - U9 – 10 minutes.
10:30am – U12 – 15 minutes.
10:45am – Sign On Opens for Women, Seniors, Juniors, Vet 40 and 50 plus
11:30am – Youth / Novice – 30 minutes.
12:30pm – Women / Vet 50 plus – 50 minutes.
14:00pm - Junior, Senior, Vet Male – 60 minutes.

Entry Fees for 2019/20
U9 & U12 –(£4) - Enter On the Line £6
Youth – (£8) - EOL £10
Novice- (£10) - EOL £12
Junior (Male & Female) – £10 (EOL £15)
Veteran (Male & Female) – £18 (EOL £23)
Senior (Men & Female) – £18 (EO L £23)

Online entries close on the Tuesday (23:59pm) before the event.
No additional charges to be made by promoting clubs - this includes parking.

SEPTEMBER
8th LCXL RD1 – CORBY – ROCKINGHAM FOREST WHS

15th 3 Peaks Cyclo- Cross – Helwith Bridge
21st & 22nd National Trophy Rd 1 Derby
22nd, 28th & 29th World Road Race Championship – Yorkshire

OCTOBER
5th & 6th National Trophy Rd2 - Cumbria

13th LCXL Rd2 - MARSTON LODGE – LCXL

26th & 27th National Trophy Rd3- Irvine

27th LCXL Rd3 - MISTERTON HALL – WELLAND VALLEY CC

NOVEMBER
3rd LCXL RD 4 - PRESTWOLD – LEICESTERS ROAD CLUB

9th & 10th National Trophy Rd4 - Crawley

17th LCXL Rd 5 - BEAUMONT PARK – LEICESTER FOREST CC - COUNTY CHAMPIONSHIP

23rd & 24th National Trophy Rd5 - Carmarthenshire 24
29th & 30th World Masters Cross – Mol, Belgium

DECEMBER
8th EAST MIDS REGIONAL CHAMPS – PRESTWOLD - LCXL Promotion

14th & 15th National Trophy Rd6 - York
25th MERRY CHRISTMAS

29th LCXL Rd 6 – CATTOWS – COALVILLE WHS CYCLING CLUB

JANUARY
1st HAPPY NEW YEAR
5th LCXL Rd 7 - MALLORY PARK - MALLORY PARK

11th & 12th NATIONAL CYCLO-CROSS CHAMPS - SHREWSBURY

19th LCXL Rd 8 – CORBY – ROCKINGHAM FOREST WHS

FEBRUARY
1st & 2nd WORLD CROSS CHAMPS - Switzerland

9th LCXL RD 9 - MISTERTON HALL or MARSTON LODGE – WELLAND VALLEY CC

Thank you to the promoting clubs.

Please note -
The LCXL is promoting two events - R2 and the Regional Champs - for both of these events we will be supporting volunteers from ALL clubs.

Race Results & League Tables

Race Results to be shared by links to D3RaceTec Website, league tables to be shared via LCXL Facebook page and website.
https://leicestershirecxl.wordpress.com/

D3RaceTec Timing Chips.
Timing Chips to be distributed by D3RaceTec at each event.


Buy League Membership
Contact
League contact:
Mr Dean Barnett
Phone:
01858434821
Email:
Email the club
Postcode:
LE16 7DE
How to join our league
Please choose from the following options to pay league subscriptions.
Contact the league using the details in the contact tab before you buy your subscription. Please note the £1.00 application fee is non-refundable.
Price
Age
Membership required?
Membership

Under 12

£3.00
+£1.00 application fee
0 - 12
No British Cycling membership required
Buy membership

Under 12

Age : 0 - 12

Price : £3.00 +£1.00 application fee

No British Cycling membership required

Under 18

£5.00
+£1.00 application fee
13 - 17
No British Cycling membership required
Buy membership

Under 18

Age : 13 - 17

Price : £5.00 +£1.00 application fee

No British Cycling membership required

Over 18 years old

£10.00
+£1.00 application fee
18 - 120
No British Cycling membership required
Buy membership

Over 18 years old

Age : 18 - 120

Price : £10.00 +£1.00 application fee

No British Cycling membership required