Worthy Wheelers Cycling Club
South''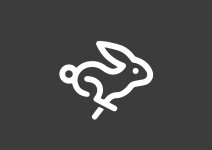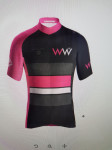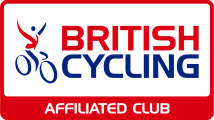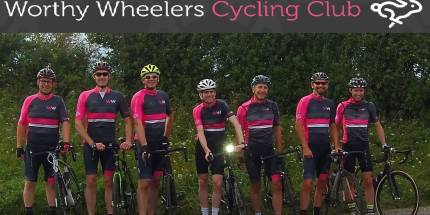 Club Information
Club type: Club
Affiliated: 31/12/2022
Affilation status: Active
Total club members: 19

About our club
The Worthy Wheelers Cycling club was born out of a group of keen, like minded cyclists who met at least twice a week to cycle for pleasure and exercise.
Cycling is a tremendously varied sport, it is something that can be done completely on your own, or as part of a group of any size. Club riding offers a great and varied experience for all, but the thought of joining a club may be a little agonising, especially if it is your first.
In the beginning, we all ask the same questions and think the same thoughts ; Will they be too fast for me? ; Will they go too far for me? ; Will I be able to keep up? ;Will they be friendly?
To help new members decide if the Worthy Wheelers club is for them, our ride program is as follows :-
Monday evening : 21 miles – Average speed (aim) 15 mph
If you are new to riding, club riding, or returning to fitness then Monday is for you.
If you breeze through our Monday then perhaps you are ready for:-
Wednesday evening : 31 miles – Average speed (aim) 16mph
If you've ridden a few Mondays and found it easy and want to progress or have ridden with a club before or are looking to improve then join our main club ride on a Wednesday.
The Wednesday ride is our regular and popular club ride. The course is rolling hills, a little further and slightly more hilly than Monday. The pace is faster but it isn't restrictive. Two 'Strava' segments are highlighted within the route and offer the opportunity for strong riders to obtain a 'full gas' effort or two, without breaking the spirit of the riders not feeling so strong on that evening. The rest of the group maintain a good average and we keep to our 'no drop' policy all the way until the end.
If you've enjoyed a Wednesday or two and like the group and the pace, then join us for our :-
Sunday Morning : Average speed (aim) 16mph & over
Sunday rides offer the opportunity to extend your riding distance.
As a rule, during the winter months, we will maintain 40 to 50 miles a weekend.
As the warmer weather arrives the distances will increase and we are able to offer planned and lead rides up to and exceeding 100 miles!
I am a member of this club
Contact
Club contact:
Mr Daniel Scognamiglio
Email:
Email the club
Postcode:
SO23 7QT
How to join our club
This club has not yet setup online purchasing of club membership subscriptions.
Adults (over 16)
Female Cyclists
Male Cyclists
Novice riders (rides up to 1hr)
Intermediate riders (1-3 hrs)
Advanced riders (rides 3hr+)
| Day | Time | Traffic Free |
| --- | --- | --- |
| Monday | 18:15 | No |
| Wednesday | 19:10 | No |
| Sunday | 08:00 | No |