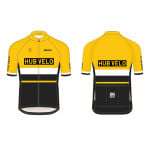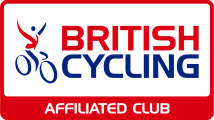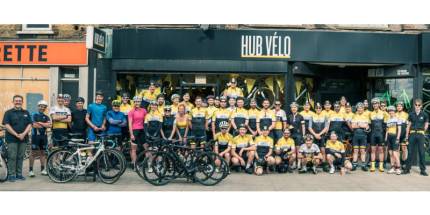 Club Information
Club type: Club Commercial
Affiliated: 31/12/2020
Affilation status: Active
Total club members: 151

About our club
Originally a small group of friends of the Hub Velo bike shop who wanted to ride together, we are now a large, tight-knit and inclusive community united by our shared passion for bike riding in all its forms, and we welcome anyone who would like to join us.

We aim to be as inclusive as possible, catering for a wide range of abilities with weekly Saturday morning club rides on the road with three or four groups most weekends, mountain bike and cyclocross rides.

If you're more inclined to race, there's a bunch of us that compete at local, regional and national competitions across multiple disciplines. There's never any pressure to focus on any one aspect though - and together we'll give you a hand to help you achieve your goals on the bike too!

Throughout the year we host a wide variety of events. From helping put on local cyclocross races, exploring on two wheels abroad, some pretty special annual rides to a barbecue out in the countryside, there's always something for everyone and no shortage of things going on.

Our regular club rides are at 9am every Saturday morning from the shop, and 8am on Wednesdays. We usually do about 70km up into Essex and back, with the option to go further or faster for those who want to, particularly when the weather is nice. We ask that you have a road bike with gears and cycling specific clothing. We run occasional beginners, women's and also gravel rides.

Membership is available at the shop or here via the British Cycling website.

Cost of Membership includes free cap and bottle:
Adult – Full £40 pa
Youth – U18 £15 pa
Youth – U16 £15 pa
2nd call – £15 pa

Membership benefits include free Hub Velo cap and bottle as well as 15% discount in store for the duration of membership, and our kit looks mint, even if we say so ourselves. Come down and say hello, or come on a ride with us!

I am a member of this club
Buy Club Membership
Contact
Club contact:
Mr Gary Boyd
Phone:
02034902110
Email:
Email the club
Postcode:
E5 8EG
How to join our club
Please choose from the following options to pay club subscriptions.
If you are not yet a member of this club we recommend that you contact the club using the details in the contact tab before you buy your subscription. Please note the £1.00 application fee is non-refundable.
Price
Age
Membership required?
Membership

Full Adult

£40.00
+£1.00 application fee
18 - 120
No British Cycling membership required
Buy membership

Full Adult

Age : 18 - 120

Price : £40.00 +£1.00 application fee

No British Cycling membership required

Youth U18

£15.00
+£1.00 application fee
16 - 18
No British Cycling membership required
Buy membership

Youth U18

Age : 16 - 18

Price : £15.00 +£1.00 application fee

No British Cycling membership required

U16 Member

£10.00
+£1.00 application fee
0 - 16
No British Cycling membership required
Buy membership

U16 Member

Age : 0 - 16

Price : £10.00 +£1.00 application fee

No British Cycling membership required

2nd Call Member

£15.00
+£1.00 application fee
0 - 120
No British Cycling membership required
Buy membership

2nd Call Member

Age : 0 - 120

Price : £15.00 +£1.00 application fee

No British Cycling membership required

Concessionary

£20.00
+£1.00 application fee
0 - 120
No British Cycling membership required
Buy membership

Concessionary

Age : 0 - 120

Price : £20.00 +£1.00 application fee

No British Cycling membership required