Sitwell Cycling Club
Yorkshire''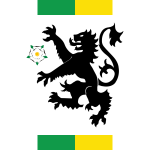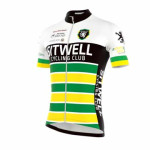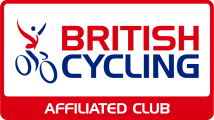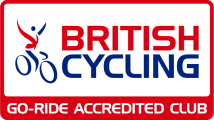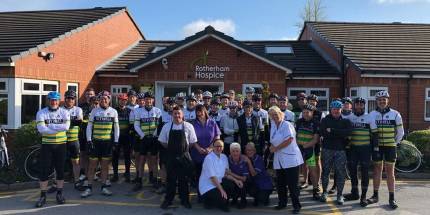 Club Information
Club type: Accredited Go-Ride
Affiliated: 31/12/2024
Affilation status: Active
Total club members: 206

About our club
Offering ten social rides a week, Go-Ride coaching sessions for under 16s, monthly socials and overseas trips. Some of us race, but most of us are just here for the coffee and the cake. We ride on-road and off-road. There's something for everyone, so contact us now to see what you're missing.
I am a member of this club
Buy Club Membership
How to join our club
Please choose from the following options to pay club subscriptions.
If you are not yet a member of this club we recommend that you contact the club using the details in the contact tab before you buy your subscription. Please note the £1.00 application fee is non-refundable.
Price
Age
Membership required?
Membership

New Adult - 18+

£20.00
+£1.00 application fee
18 - 120
No British Cycling membership required
Buy membership

New Adult - 18+

Age : 18 - 120

Price : £20.00 +£1.00 application fee

No British Cycling membership required

New Junior - 16-17

£15.00
+£1.00 application fee
16 - 17
No British Cycling membership required
Buy membership

New Junior - 16-17

Age : 16 - 17

Price : £15.00 +£1.00 application fee

No British Cycling membership required

New Youth - 12-15

£10.00
+£1.00 application fee
12 - 15
No British Cycling membership required
Buy membership

New Youth - 12-15

Age : 12 - 15

Price : £10.00 +£1.00 application fee

No British Cycling membership required

New Under 12 - 0-11

£5.00
+£1.00 application fee
0 - 11
No British Cycling membership required
Buy membership

New Under 12 - 0-11

Age : 0 - 11

Price : £5.00 +£1.00 application fee

No British Cycling membership required

Volunteer

£5.00
+£1.00 application fee
0 - 120
No British Cycling membership required
Buy membership

Volunteer

Age : 0 - 120

Price : £5.00 +£1.00 application fee

No British Cycling membership required

Renewal Adult - 18+

£10.00
+£1.00 application fee
18 - 120
No British Cycling membership required
Buy membership

Renewal Adult - 18+

Age : 18 - 120

Price : £10.00 +£1.00 application fee

No British Cycling membership required

Renewal Junior - 16-17

£7.50
+£1.00 application fee
16 - 17
No British Cycling membership required
Buy membership

Renewal Junior - 16-17

Age : 16 - 17

Price : £7.50 +£1.00 application fee

No British Cycling membership required

Renewal Youth 12-15

£5.00
+£1.00 application fee
12 - 15
No British Cycling membership required
Buy membership

Renewal Youth 12-15

Age : 12 - 15

Price : £5.00 +£1.00 application fee

No British Cycling membership required

Renewal Under 12 - 0-11

£2.50
+£1.00 application fee
0 - 11
No British Cycling membership required
Buy membership

Renewal Under 12 - 0-11

Age : 0 - 11

Price : £2.50 +£1.00 application fee

No British Cycling membership required
Youths/Juniors (under 16s)
Adults (over 16)
Female Cyclists
Male Cyclists
Novice riders (rides up to 1hr)
Intermediate riders (1-3 hrs)
Advanced riders (rides 3hr+)
Racing cyclists
| Day | Time | Traffic Free |
| --- | --- | --- |
| Wednesday | 19:00 | No |
| Saturday | 08:00 | No |
| Saturday | 08:30 | No |
| Saturday | 09:00 | No |
| Saturday | 10:00 | Yes |
| Sunday | 08:00 | No |
| Sunday | 08:30 | No |
| Sunday | 09:00 | No |