Revolution CT
North Scotland | Nairnshire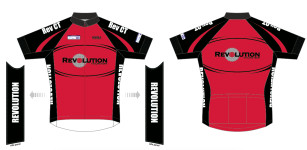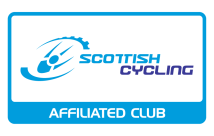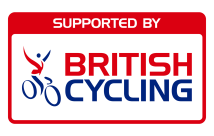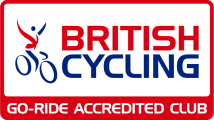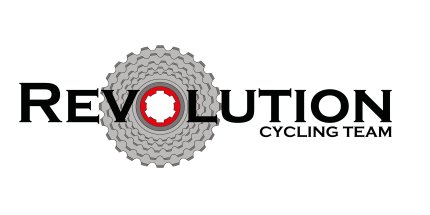 Club Information
Club type: Accredited Go-Ride
Affiliated: 31/12/2023
Affilation status: Active
Total club members: 42

About our club
Formed in 2015, we are still in our infancy as a club, however we have already established a great and diverse membership. We cater for most genres and all abilities.

Currently we hold regular social rides on Sunday mornings, mid-week training rides on Tuesday and Thursday nights (either hills or speed sessions), a Junior club that caters for all kids from 3yrs through to 16yrs, where they can transition into our adult club. We are also an Accredited Go-Ride club which we are very proud of.

As well as our regular ride sessions, we have been working hard to improve cycling facilities in Nairn.

We welcome everyone and will never leave anyone behind on our club social rides. All abilities welcome and actively encouraged!

Check out our website at www.revct.org for full details.

Looking forward to seeing you on a club ride soon!
I am a member of this club
Buy Club Membership
Contact
Club contact:
Mr Steve Donaldson
Phone:
07858484133
Email:
Email the club
Postcode:
IV12 5UB
How to join our club
Please choose from the following options to pay club subscriptions.
If you are not yet a member of this club we recommend that you contact the club using the details in the contact tab before you buy your subscription. Please note the £1.00 application fee is non-refundable.
Price
Age
Membership required?
Membership

Full Year (Apr 1st - Mar 31st) New Member Jersey Promo

£50.00
+£1.00 application fee
14 - 120
No British Cycling membership required
Buy membership

Full Year (Apr 1st - Mar 31st) New Member Jersey Promo

Age : 14 - 120

Price : £50.00 +£1.00 application fee

No British Cycling membership required

Full Year (Apr 1st - Mar 31st) Individual Basic

£25.00
+£1.00 application fee
14 - 120
No British Cycling membership required
Buy membership

Full Year (Apr 1st - Mar 31st) Individual Basic

Age : 14 - 120

Price : £25.00 +£1.00 application fee

No British Cycling membership required

Full Year (Apr 1st - Mar 31st) New Couples Jersey Promo

£85.00
+£1.00 application fee
18 - N/A
No British Cycling membership required
Buy membership

Full Year (Apr 1st - Mar 31st) New Couples Jersey Promo

Age : 18 - N/A

Price : £85.00 +£1.00 application fee

No British Cycling membership required

Full Year (Apr 1st - Mar 31st) Couples Basic

£45.00
+£1.00 application fee
18 - N/A
No British Cycling membership required
Buy membership

Full Year (Apr 1st - Mar 31st) Couples Basic

Age : 18 - N/A

Price : £45.00 +£1.00 application fee

No British Cycling membership required

Half Year (Sept 1st - Mar 31st) Individual Basic

£15.00
+£1.00 application fee
14 - 120
No British Cycling membership required
Buy membership

Half Year (Sept 1st - Mar 31st) Individual Basic

Age : 14 - 120

Price : £15.00 +£1.00 application fee

No British Cycling membership required

Revolution CT Juniors - Full Year (Apr 1st - Mar 31st)

£40.00
+£1.00 application fee
3 - 16
No British Cycling membership required
Buy membership

Revolution CT Juniors - Full Year (Apr 1st - Mar 31st)

Age : 3 - 16

Price : £40.00 +£1.00 application fee

No British Cycling membership required