Marford and Gresford Velo
Wales | WREXHAM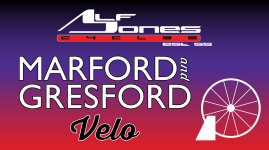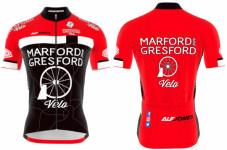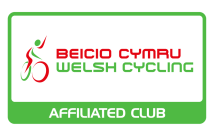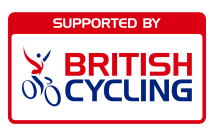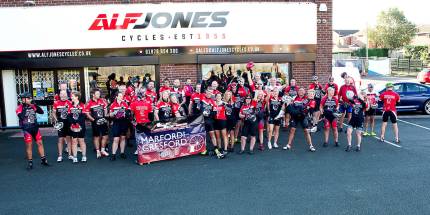 Club Information
Club type: Club
Affiliated: 31/12/2022
Affilation status: Active
Total club members: 185

About our club
Marford & Gresford Velo Club is a road cycling club based at Alf Jones Cycles, Gresford. Primarily a social cycling club it is open to adult cyclists of all levels and abilities, regardless of gender, age or other factors. Club rides range from a very steady pace to much faster rides that provide good training for cyclists. Most weekend rides incorporate a cafe stop but it is advisable to bring a drink and an energy/cereal bar. During the summer, some Wednesdays see a ride leaving base at 6pm. Any new or trial rider looking to join a club ride would be expected to be able to complete a 20-25 mile route at a 12-14mph average speed as a minimum. Wearing a cycle helmet when riding with Marford & Gresford Velo Club is mandatory.
Official Sunday Rides -
Category Long -
A range of challenging rides for more experienced riders. These rides go at a faster pace (17+ mph) and cover a significant distance or lumpier course, usually 50-80 miles (depending on weather, terrain and ability of group). On these rides, we will usually have at least one café stop.
Category Medium -
Our medium rides are ideal for riders keen on building their experience. Distance covered will usually vary between 30 and 50 miles, and the speed will always depend on the ability of the group on the day, but will typically be 14-17mph. Medium routes will generally offer a more challenging profile in terms of climbing than the Social.
Category Social –
Our social rides will generally be of similar length and speed to the medium but will be a flatter profile. As the name suggests, our socials are for riding and chatting. A stop at one of our favourite cafes will be assured.
Category Steady Climber-
For those who like a bit of hill climbing but in a more social atmosphere
Category Short -
Ideal for those just starting in the sport and building their confidence in group riding or just looking for a short outing. These are with a pace chosen to cater for the needs of the group, but usually 12-14 mph.
Official Wednesday Rides - Summer Months
All Categories - 6pm
Rides of about two hour duration set out from Alf Jones with groups set up on the night so that we can ride safely in groups of similar ability.
Ride event notices are posted on club Facebook pages accessible to paid up members in advance including route details to allow for downloading to GPS devices.
Prospective club members are welcome to join for one or two club rides to see if group riding is something they want to do. Contact can be made through Facebook or via our e.mail address.
I am a member of this club
Buy Club Membership
How to join our club
Please choose from the following options to pay club subscriptions.
If you are not yet a member of this club we recommend that you contact the club using the details in the contact tab before you buy your subscription. Please note the £1.00 application fee is non-refundable.
Price
Age
Membership required?
Membership

M&GVC Subs 01/01/2022-31/12/2022 (Individual)

£20.00
+£1.00 application fee
18 - 99
No British Cycling membership required
Buy membership

M&GVC Subs 01/01/2022-31/12/2022 (Individual)

Age : 18 - 99

Price : £20.00 +£1.00 application fee

No British Cycling membership required

M&GVC Subs 01/01/2022-31/12/2022 (Couple)

£40.00
+£1.00 application fee
18 - N/A
No British Cycling membership required
Buy membership

M&GVC Subs 01/01/2022-31/12/2022 (Couple)

Age : 18 - N/A

Price : £40.00 +£1.00 application fee

No British Cycling membership required
Adults (over 16)
Female Cyclists
Male Cyclists
Novice riders (rides up to 1hr)
Intermediate riders (1-3 hrs)
Advanced riders (rides 3hr+)
| Day | Time | Traffic Free |
| --- | --- | --- |
| Sunday | 09:00 | No |
| Sunday | 09:30 | No |
| Wednesday | 18:00 | No |
| Saturday | 09:00 | No |