Severn Valley Velo
West Midlands | Worcestershire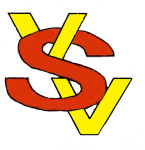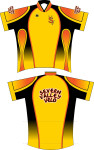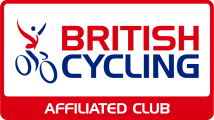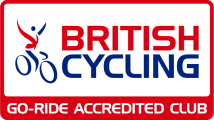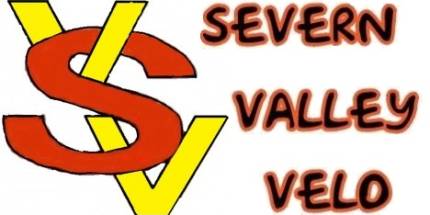 Club Information
Club type: Accredited Go-Ride
Affiliated: 31/12/2023
Affilation status: Active
Total club members: 34

About our club
Severn Valley Velo was formed in early 2009 with a view to filling a niche in the Club cycling scene. It was identified that there was a gap between cycle racing clubs and touring clubs through which young people and families were being missed. Nearly every youngster has a bicycle at some time in their early life but very few go on to take up cycling as a leisure or sporting activity.
SVV runs a weekly sessions on a traffic free circuit, Coaches are availble to help teach new people cycling skills with a view to helping them to ride more safely and introduce them to the benefits of cycling as a healthy and enjoyable activity.
Our activities include off road rides on Saturday mornings for families, together with both off road and road rides for the fitter and more proficient cyclists on Sundays, Tuesdays and Fridays. There is a Ladies only session every Wednesday morning.
SVV are a Limitless Champion Club, this involves running Inclusive Cycling sessions, once a month on Saturdays, from April to October, weather permitting. These sessions are open to people of all ages with a physical or learning impairment, together with their families, friends or carers.
I am a member of this club
Buy Club Membership
How to join our club
Please choose from the following options to pay club subscriptions.
If you are not yet a member of this club we recommend that you contact the club using the details in the contact tab before you buy your subscription. Please note the £1.00 application fee is non-refundable.
Price
Age
Membership required?
Membership

Adult 18+

£20.00
+£1.00 application fee
18 - 120
No British Cycling membership required
Buy membership

Adult 18+

Age : 18 - 120

Price : £20.00 +£1.00 application fee

No British Cycling membership required

Full Time Student (18-23)

£10.00
+£1.00 application fee
18 - 23
No British Cycling membership required
Buy membership

Full Time Student (18-23)

Age : 18 - 23

Price : £10.00 +£1.00 application fee

No British Cycling membership required

Youth Member (12-17)

£5.00
+£1.00 application fee
12 - 17
No British Cycling membership required
Buy membership

Youth Member (12-17)

Age : 12 - 17

Price : £5.00 +£1.00 application fee

No British Cycling membership required

Second Claim

£10.00
+£1.00 application fee
0 - 120
No British Cycling membership required
Buy membership

Second Claim

Age : 0 - 120

Price : £10.00 +£1.00 application fee

No British Cycling membership required

Family Member

£30.00
+£1.00 application fee
18 - 17
No British Cycling membership required
Buy membership

Family Member

Age : 18 - 17

Price : £30.00 +£1.00 application fee

No British Cycling membership required

Social Member

£5.00
+£1.00 application fee
18 - 120
No British Cycling membership required
Buy membership

Social Member

Age : 18 - 120

Price : £5.00 +£1.00 application fee

No British Cycling membership required

Junior (u12)

£0.01
+£1.00 application fee
0 - 11
No British Cycling membership required
Buy membership

Junior (u12)

Age : 0 - 11

Price : £0.01 +£1.00 application fee

No British Cycling membership required
| Day | Time | Traffic Free |
| --- | --- | --- |
| Tuesday | 09:30 | No |
| Wednesday | 09:30 | Yes |
| Friday | 09:30 | No |
| Saturday | 11:00 | Yes |
| Sunday | 09:30 | No |