Stafford Road Club
West Midlands | Staffordshire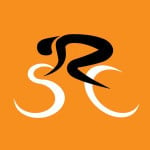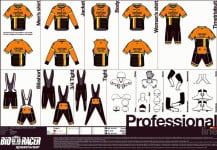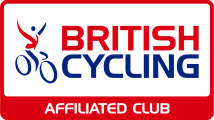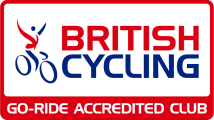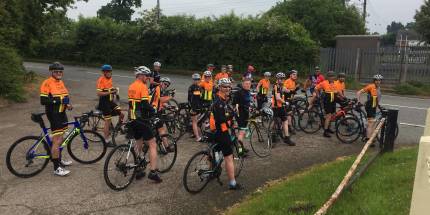 Club Information
Club type: Accredited Go-Ride
Affiliated: 31/12/2019
Affilation status: Active
Total club members: 156

About our club
Stafford Road Club is a cycling club, established in 1942 and based in the town of Stafford in the West Midlands. The Club is affiliated to British Cycling, Cycling Time Trials, the Cyclists Touring Club, the Burton and District Cycling Alliance and the South Staffordshire and Shropshire Cycling Road Race League. The club is registered as a Go-Ride club with British Cycling.

The Club aims to promote and cater for all aspects of road cycling including touring, road racing, time trialling, sportive rides, club runs, social events and other cycling activities and also has members involved in mountain biking, track competition and triathlon.

The club hosts several led rides each week catering for all abilities as well as more demanding training sessions. The club has over 140 members who turn out in large numbers each week for our club rides and actively compete at all levels in time trials, road races, LVRC, TLI and track events.
I am a member of this club
Buy Club Membership
How to join our club
Please choose from the following options to pay club subscriptions.
If you are not yet a member of this club we recommend that you contact the club using the details in the contact tab before you buy your subscription. Please note the £1.00 application fee is non-refundable.
Price
Age
Membership required?
Membership

Go-Ride

£10.00
+£1.00 application fee
4 - 18
No British Cycling membership required
Buy membership

Go-Ride

Age : 4 - 18

Price : £10.00 +£1.00 application fee

No British Cycling membership required

Full Membership

£17.50
+£1.00 application fee
18 - 120
No British Cycling membership required
Buy membership

Full Membership

Age : 18 - 120

Price : £17.50 +£1.00 application fee

No British Cycling membership required

Junior Member

£12.00
+£1.00 application fee
16 - 18
No British Cycling membership required
Buy membership

Junior Member

Age : 16 - 18

Price : £12.00 +£1.00 application fee

No British Cycling membership required

Second Claim Membership

£17.50
+£1.00 application fee
18 - 120
No British Cycling membership required
Buy membership

Second Claim Membership

Age : 18 - 120

Price : £17.50 +£1.00 application fee

No British Cycling membership required

Family Membership

£40.00
+£1.00 application fee
18 - 16
No British Cycling membership required
Buy membership

Family Membership

Age : 18 - 16

Price : £40.00 +£1.00 application fee

No British Cycling membership required

Couples Membership

£30.00
+£1.00 application fee
18 - N/A
No British Cycling membership required
Buy membership

Couples Membership

Age : 18 - N/A

Price : £30.00 +£1.00 application fee

No British Cycling membership required

Single Parent (with 2+ children) Membership

£35.00
+£1.00 application fee
18 - 16
No British Cycling membership required
Buy membership

Single Parent (with 2+ children) Membership

Age : 18 - 16

Price : £35.00 +£1.00 application fee

No British Cycling membership required

Single Parent (with 1 child) Membership

£27.00
+£1.00 application fee
18 - 16
No British Cycling membership required
Buy membership

Single Parent (with 1 child) Membership

Age : 18 - 16

Price : £27.00 +£1.00 application fee

No British Cycling membership required
| Day | Time | Traffic Free |
| --- | --- | --- |
| Saturday | 09:30 | No |
| Sunday | 09:00 | No |
| Thursday | 19:30 | Yes |