Lancashire Road Club
North West | Lancashire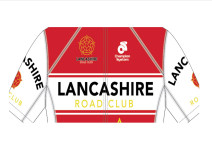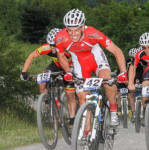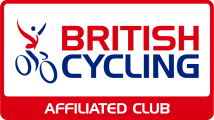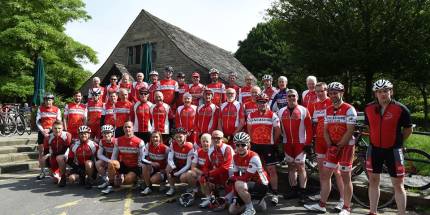 Club Information
Club type: Club
Affiliated: 31/12/2023
Affilation status: Active
Total club members: 157

About our club
The Lancashire Road Club was founded in 1923 and continues to thrive today with a healthy membership of over 200.

The Lancashire Road Club is a road cycling club based in Bolton. Within this website you will be able to find information on rides, joining the club, events and much more.

We are actively seeking lady and junior members and have monthly rides specific for these groups.

Although the Club is based in Bolton where there is a strong local presence, many members are drawn from other surrounding districts.

Applications for either racing or social membership are always welcome. If you wish to obtain further information about the Lancashire Road Club please contact us or look on the website. If you wish to join LRC without a BC payment account then please join through British Cycling or download a form from our website and forward to the address listed.
I am a member of this club
Buy Club Membership
How to join our club
Please choose from the following options to pay club subscriptions.
If you are not yet a member of this club we recommend that you contact the club using the details in the contact tab before you buy your subscription. Please note the £1.00 application fee is non-refundable.
Price
Age
Membership required?
Membership

Senior Racing

£19.00
+£1.00 application fee
18 - 120
No British Cycling membership required
Buy membership

Senior Racing

Age : 18 - 120

Price : £19.00 +£1.00 application fee

No British Cycling membership required

Senior Non Racing

£14.00
+£1.00 application fee
18 - 120
No British Cycling membership required
Buy membership

Senior Non Racing

Age : 18 - 120

Price : £14.00 +£1.00 application fee

No British Cycling membership required

Junior

£0.01
+£1.00 application fee
16 - 18
No British Cycling membership required
Buy membership

Junior

Age : 16 - 18

Price : £0.01 +£1.00 application fee

No British Cycling membership required

Juvenile

£0.01
+£1.00 application fee
0 - 16
No British Cycling membership required
Buy membership

Juvenile

Age : 0 - 16

Price : £0.01 +£1.00 application fee

No British Cycling membership required

Second Claim

£14.00
+£1.00 application fee
0 - 120
No British Cycling membership required
Buy membership

Second Claim

Age : 0 - 120

Price : £14.00 +£1.00 application fee

No British Cycling membership required

Household

£19.00
+£1.00 application fee
0 - 120
No British Cycling membership required
Buy membership

Household

Age : 0 - 120

Price : £19.00 +£1.00 application fee

No British Cycling membership required

Honorary

£0.01
+£1.00 application fee
18 - 120
No British Cycling membership required
Buy membership

Honorary

Age : 18 - 120

Price : £0.01 +£1.00 application fee

No British Cycling membership required

Senior Life Member

£0.01
+£1.00 application fee
75 - 120
No British Cycling membership required
Buy membership

Senior Life Member

Age : 75 - 120

Price : £0.01 +£1.00 application fee

No British Cycling membership required
Youths/Juniors (under 16s)
Adults (over 16)
Female Cyclists
Male Cyclists
Novice riders (rides up to 1hr)
Intermediate riders (1-3 hrs)
Advanced riders (rides 3hr+)
Racing cyclists
| Day | Time | Traffic Free |
| --- | --- | --- |
| Tuesday | 09:30 | No |
| Thursday | 09:30 | No |
| Saturday | 09:00 | No |
| Monday | 18:00 | No |
| Sunday | 09:30 | No |