Charlotteville CC
South East | GUILDFORD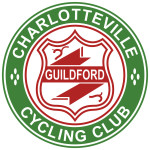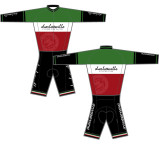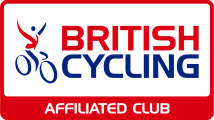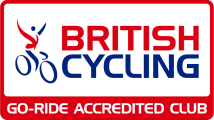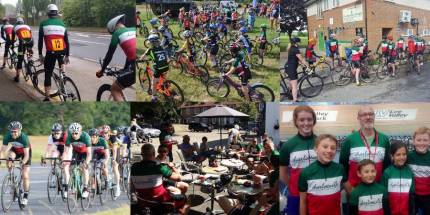 Club Information
Club type: Accredited Go-Ride
Affiliated: 31/12/2022
Affilation status: Active
Total club members: 246

About our club
The Charlotteville Cycling Club is based in Guildford, Surrey and takes its name from the area of the city in which it was founded in 1903. The Club's membership comprises people of all ages and abilities who enjoy all aspects of cycling from time trials and road racing to the members of the club's Go-Ride club for under 16's.

The Charlotteville Cycling Club was founded in 1903 in the Charlotteville area of Guildford, Surrey. The Club has been involved in all aspects of cycling through the years, both locally and nationally, and were the promoters of the first cycle races at Brooklands in 1933.

The Club now promotes several Open racing events through the season, the most important being the Guildford Town Centre Road Races (part of the annual Guildford Festival). We also promote a series of Club time trials which are held in the Pirbright area.

We organise rides for beginners and experienced rides every Sunday. These depart from the Old Guildfordians Clubhouse at around 09:00hrs (or 08:30 during the summer - please check our main club website for more details).

Rascals Go-Ride sessions take place every Saturday morning with the venue alternating between George Abbot School, Guildford and Goldsworth Park, Woking.
I am a member of this club
Buy Club Membership
How to join our club
Please choose from the following options to pay club subscriptions.
If you are not yet a member of this club we recommend that you contact the club using the details in the contact tab before you buy your subscription. Please note the £1.00 application fee is non-refundable.
Price
Age
Membership required?
Membership

Over 18 - First Claim

£28.00
+£1.00 application fee
18 - 65
No British Cycling membership required
Buy membership

Over 18 - First Claim

Age : 18 - 65

Price : £28.00 +£1.00 application fee

No British Cycling membership required

Over 18 - Second Claim - CHARLOTTEVILLE ISN'T FIRST CLUB

£25.00
+£1.00 application fee
18 - 65
No British Cycling membership required
Buy membership

Over 18 - Second Claim - CHARLOTTEVILLE ISN'T FIRST CLUB

Age : 18 - 65

Price : £25.00 +£1.00 application fee

No British Cycling membership required

Over 65 - First Claim

£18.00
+£1.00 application fee
65 - 120
No British Cycling membership required
Buy membership

Over 65 - First Claim

Age : 65 - 120

Price : £18.00 +£1.00 application fee

No British Cycling membership required

Under 18 - First Claim

£15.00
+£1.00 application fee
0 - 18
No British Cycling membership required
Buy membership

Under 18 - First Claim

Age : 0 - 18

Price : £15.00 +£1.00 application fee

No British Cycling membership required

Under 18 - Second Claim - Requires 1st claim club name

£13.00
+£1.00 application fee
0 - 18
No British Cycling membership required
Buy membership

Under 18 - Second Claim - Requires 1st claim club name

Age : 0 - 18

Price : £13.00 +£1.00 application fee

No British Cycling membership required

Student - First Claim

£15.00
+£1.00 application fee
18 - 25
No British Cycling membership required
Buy membership

Student - First Claim

Age : 18 - 25

Price : £15.00 +£1.00 application fee

No British Cycling membership required

Student - Second Claim - Requires 1st claim club name

£13.00
+£1.00 application fee
18 - 25
No British Cycling membership required
Buy membership

Student - Second Claim - Requires 1st claim club name

Age : 18 - 25

Price : £13.00 +£1.00 application fee

No British Cycling membership required

Couple - First Claim

£40.00
+£1.00 application fee
18 - N/A
No British Cycling membership required
Buy membership

Couple - First Claim

Age : 18 - N/A

Price : £40.00 +£1.00 application fee

No British Cycling membership required

Family - First Claim

£42.00
+£1.00 application fee
16 - 18
No British Cycling membership required
Buy membership

Family - First Claim

Age : 16 - 18

Price : £42.00 +£1.00 application fee

No British Cycling membership required
Youths/Juniors (under 16s)
Adults (over 16)
Female Cyclists
Male Cyclists
Intermediate riders (1-3 hrs)
Advanced riders (rides 3hr+)
Racing cyclists
Disability cyclists