Coalville Wheelers CC
East Midlands | Leicester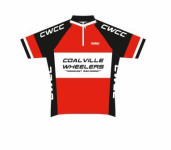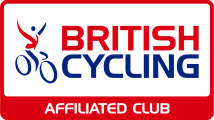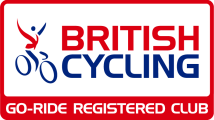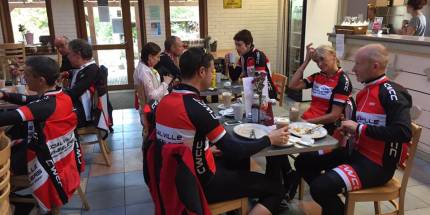 Club Information
Club type: Go-Ride Club
Affiliated: 31/12/2021
Affilation status: Active
Total club members: 243

About our club
We are a friendly club and we welcome anyone who wants to get involved in cycling for training, racing, sportives or simply for the joy of riding. You can find out about our club runs, time trial and road racing events by browsing our website http://www.coalvillewheelers.org.uk/ or by contacting us using the contacts tab. Although we have a strong racing presence in local time trial races, the club's heart is our new clubhouse in Griffydam, where a warm welcome awaits you.
I am a member of this club
Buy Club Membership
Contact
Club contact:
Mr Nicholas Horner-Maddocks
Email:
Email the club
Postcode:
LE67 8HX
How to join our club
Please choose from the following options to pay club subscriptions.
If you are not yet a member of this club we recommend that you contact the club using the details in the contact tab before you buy your subscription. Please note the £1.00 application fee is non-refundable.
Price
Age
Membership required?
Membership

Existing Senior - 50% donation

£35.00
+£1.00 application fee
18 - 100
No British Cycling membership required
Buy membership

Existing Senior - 50% donation

Age : 18 - 100

Price : £35.00 +£1.00 application fee

No British Cycling membership required

Existing Junior - 50% donation

£10.00
+£1.00 application fee
16 - 17
No British Cycling membership required
Buy membership

Existing Junior - 50% donation

Age : 16 - 17

Price : £10.00 +£1.00 application fee

No British Cycling membership required

Existing Juvenile - 50% donation

£10.00
+£1.00 application fee
1 - 15
No British Cycling membership required
Buy membership

Existing Juvenile - 50% donation

Age : 1 - 15

Price : £10.00 +£1.00 application fee

No British Cycling membership required

Existing Family - 50% donation

£45.00
+£1.00 application fee
18 - 18
No British Cycling membership required
Buy membership

Existing Family - 50% donation

Age : 18 - 18

Price : £45.00 +£1.00 application fee

No British Cycling membership required

Existing Second claim - 50% donation

£15.00
+£1.00 application fee
18 - 100
No British Cycling membership required
Buy membership

Existing Second claim - 50% donation

Age : 18 - 100

Price : £15.00 +£1.00 application fee

No British Cycling membership required

Life

£0.01
+£1.00 application fee
18 - 100
No British Cycling membership required
Buy membership

Life

Age : 18 - 100

Price : £0.01 +£1.00 application fee

No British Cycling membership required

New Family Members Only

£45.00
+£1.00 application fee
18 - 18
No British Cycling membership required
Buy membership

New Family Members Only

Age : 18 - 18

Price : £45.00 +£1.00 application fee

No British Cycling membership required

New Senior Members Only

£35.00
+£1.00 application fee
18 - 100
No British Cycling membership required
Buy membership

New Senior Members Only

Age : 18 - 100

Price : £35.00 +£1.00 application fee

No British Cycling membership required

New Junior Members Only

£10.00
+£1.00 application fee
16 - 17
No British Cycling membership required
Buy membership

New Junior Members Only

Age : 16 - 17

Price : £10.00 +£1.00 application fee

No British Cycling membership required

New Juvenile Members Only

£10.00
+£1.00 application fee
1 - 15
No British Cycling membership required
Buy membership

New Juvenile Members Only

Age : 1 - 15

Price : £10.00 +£1.00 application fee

No British Cycling membership required

New Second Claim

£15.00
+£1.00 application fee
18 - 100
No British Cycling membership required
Buy membership

New Second Claim

Age : 18 - 100

Price : £15.00 +£1.00 application fee

No British Cycling membership required

Existing Family 2021 incs 50% discount

£22.50
+£1.00 application fee
18 - 18
No British Cycling membership required
Buy membership

Existing Family 2021 incs 50% discount

Age : 18 - 18

Price : £22.50 +£1.00 application fee

No British Cycling membership required

Existing Senior 2021 incs 50% discount

£17.50
+£1.00 application fee
18 - 100
No British Cycling membership required
Buy membership

Existing Senior 2021 incs 50% discount

Age : 18 - 100

Price : £17.50 +£1.00 application fee

No British Cycling membership required

Existing Junior 2021 incs 50% discount

£5.00
+£1.00 application fee
16 - 17
No British Cycling membership required
Buy membership

Existing Junior 2021 incs 50% discount

Age : 16 - 17

Price : £5.00 +£1.00 application fee

No British Cycling membership required

Existing Juvenile 2021 incs 50% discount

£5.00
+£1.00 application fee
1 - 15
No British Cycling membership required
Buy membership

Existing Juvenile 2021 incs 50% discount

Age : 1 - 15

Price : £5.00 +£1.00 application fee

No British Cycling membership required

Existing Second claim 2021 incs 50% discount

£7.50
+£1.00 application fee
18 - 100
No British Cycling membership required
Buy membership

Existing Second claim 2021 incs 50% discount

Age : 18 - 100

Price : £7.50 +£1.00 application fee

No British Cycling membership required
Youths/Juniors (under 16s)
Adults (over 16)
Female Cyclists
Male Cyclists
Novice riders (rides up to 1hr)
Intermediate riders (1-3 hrs)
Advanced riders (rides 3hr+)
Racing cyclists
Disability cyclists
| Day | Time | Traffic Free |
| --- | --- | --- |
| Sunday | 09:30 | No |
| Wednesday | 18:30 | No |
| Saturday | 09:30 | No |
| Friday | 09:30 | No |