When it comes to cycling competitions, only one rider or team can reach the top of the podium. But for many of us, we're already winning by just turning up to compete. Whether you want to be part of the atmosphere or at the sharp end of the action, competing is one of the most exciting things you can get involved in.
Currently, we offer events across 8 disciplines with levels to suit everyone from amateur to expert. Here's a quick guide to how you can get involved in each discipline…
BMX Freestyle
Riders have 60 seconds to unleash their creativity and personality by performing a series of tricks using a variety of ramps, walls, and other obstacles. While flipping the script on what is possible, you'll discover a community full of flair and togetherness.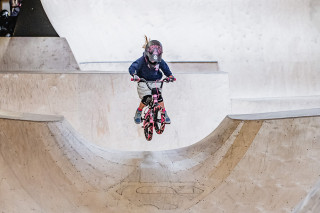 BMX racing
Fast starts, finding rhythm, bike control and giving it your all; BMX racing gives you a good helping of adrenaline and superb technical skill.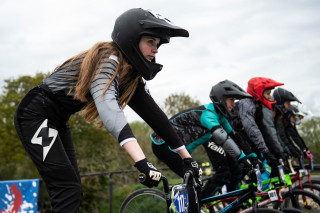 Gravity racing
Drop-offs, hot seats, rock gardens and roots; gravity racing covers downhill, four-cross and enduro. If you love off-road descents, these are the events for you.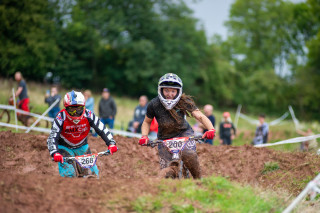 Road racing
Bunch racing, breakaways, time trials and climbs; there is plenty going on in the world of road racing. Explore the range of events to suit all types of rider and tiered categories to make sure you'll get the most out of your ride.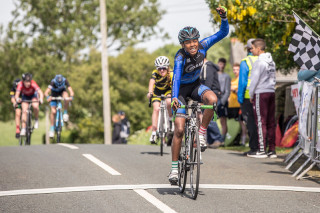 Mountain bike cross-country (XC) racing
Endurance, adventure, skill and style; XC is all about taking your off-road riding up a level and trying to get around technical courses in the fastest time.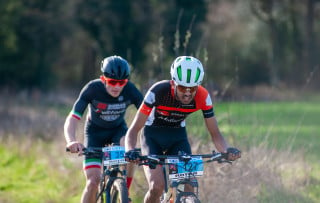 Cycle speedway racing
Short races, hard sprints, tight corners and close contact; cycle speedway is steeped in British cycling history and has a fantastic community atmosphere. Riders race four laps of a 70-metre dirt track to win points, building incredible cornering skill.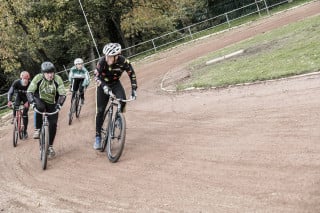 Track racing
Sprint tactics, stamina, banked corners and no brakes; track racing takes place at specialist facilities, but many clubs also run grass track racing to make this exciting discipline more widely available. Be sure to check your nearest facility as an outdoor track could be nearer than you think.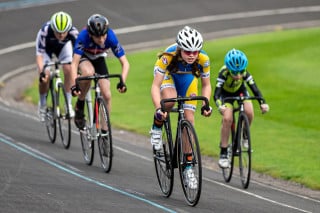 Cyclo-cross racing
All-ability, all-weather, intense and inclusive; cyclo-cross racing is a family affair with predominantly winter events for all age groups and an incredible community. You can race on a cyclo-cross or mountain bike, making 'cross a great starting point for trying out racing.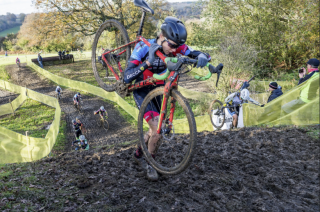 Limitless
Through our Limitless Club network everyone with a physical, sensory, intellectual, or mental disability can enjoy competing on a bike. Whether you are looking to give the sport a go for the first time, or you are an experienced rider looking for a new challenge, Limitless Clubs are geared up to support your journey.

Getting involved off the bike
Off the bike, there is plenty to get involved with, too. Our sport and activities are only made possible thanks to our team of thousands of amazing volunteers and officials. Why not get involved in spreading the thrill of cycling throughout your local community? You'll be rewarded with brilliant days out, everlasting friendships and seeing the pure joy on people's faces as they compete. You'll also learn new skills and tricks, through being hands-on and the various training opportunities too.
You can find out more about volunteering here or contact our Volunteer Manager Karen who will be only too happy to help: KarenHarvey@britishcycling.org.uk