Speaking before the event, British Cycling Olympic Mountain Bike coach Julian Winn summarised the five-strong squad travelling as on three different levels.
Comprising Olympic Academy and Podium Programme athletes, Winn expanded on the progress of each individual since the world championships, held eight months ago.
Speaking of Grant Ferguson, Winn was in positive mood; "Grant is really on fire", he enthused.
"The trajectory that he's making is looking very good. I think we can be positive that he's heading in the right direction. He has certainly put himself as a potential winner or podium contender."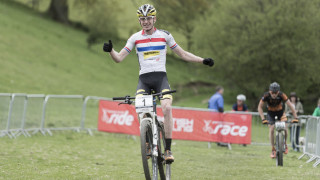 Winn continued with an assessment of a resurgent Annie Last who – despite missing the latest round of the British Cycling MTB Cross-Country Series through illness – is due to return to competition at the world cup.
"I think we're making good ground with her, she's in good physical shape but I think it's very much a case of seeing how she does in the first world cup and then we'll get an indication of if she's been doing everything correctly."
Olympic Academy athletes Alice Barnes, Iain Paton and Mike Thompson are all in their second year of the under-23 category, with Winn making the general point that all three will be targeting performances later in the year at the European and world championships.
"Alice has been making good progress," Winn said, before going on to outline the goals for the season.
"I think we'll really be able to see it in the first world cup and by the end of the year we'll be looking at getting on the podium at world cup level.
"She's still got a lot of work to do but everything she has been doing, she has been preparing the best she can. She came into the British series at the weekend after a heavy training load and from a result point of view it didn't show, but we know that she came in fairly tired.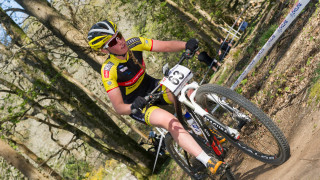 "Mike and Iain have experienced a lot of changes in training this year, with a lot more volume and they are going through a period of adaption. They are making good progress and should be skirting that top ten by the end of the year."
Despite that ambition, Winn was under no illusions about their expected level of early season performance.
"As they are the world cups you go in with the attitude of having to perform in them, but if you break it down for Mike and Iain they won't win this weekend – it won't happen", Winn frankly explained.
"We want to come away from the first two world cups with good progression. They certainly haven't tapered for this event, as far as I am concerned it is like a national series race, it makes no difference that it is a world cup, we're looking at a lot later in the year where we want to target a performance. But they have to go through this rather uncomfortable period where you have to persevere."
Races explained
The UCI Mountain Bike World Cup for cross-country consists of six rounds. Starting in Nove Mesto, Czech Republic, the series then visits Albstadt, Germany one week later.
The remaining four rounds take place in July and August, in Switzerland Canada, America and Italy.
At each round four events fill the two-day schedule, with the under-23 women competing on Saturday, before under-23 men, elite women and elite men on Sunday.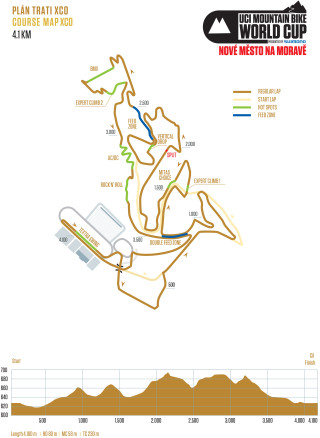 Elite races have a target time of one hour 30 minutes, as riders complete a series of five to seven kilometre laps, featuring climbs and descents. Under-23 competitions are usually one lap shorter than their elite counterparts.
Out on course if a rider has a problem with their bike they must fix it themselves, or proceed to the technical assistance zone – of which there are two each lap. This is similar to a pit in formula one, where a rider can stop and have their bike fixed. They can also be handed food and drink from this point.
All events are mass start and the highest-ranked riders are gridded in rows of eight. Points are scored for each round of the series based on finishing result and the rider with the highest cumulative score is crowned world cup champion.
Results also attract UCI world ranking points, which contribute to Olympic qualification.
In 2015 there is no integrated junior event, with a separate world series operating instead for competitors under 18.
Watch live
Follow the action live from Nove Mesto on Red Bull TV for both the women's and men's races.
The UCI website will provide live timing for all races – including the under-23 women's and men's competitions, which are not televised.
Reports, results and reaction will be posted on British Cycling through the weekend.