To mark Women's Sport Week, British Cycling is pleased to announce that its female membership recently passed 20,000 for the first time in the organisation's history.
The milestone comes after the inspirational performances of British female cyclists in Rio - our female Olympians brought home six medals and our Paralympians 12, with both Laura Kenny and Dame Sarah Storey breaking historical personal records to become Britain's most successful female Olympian and Paralympian respectively.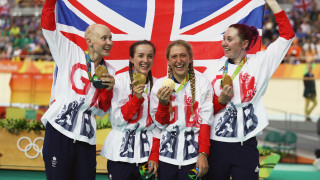 The membership landmark is another significant moment in the evolution of British Cycling's women's strategy, which aims to address the traditional gender imbalance within the sport.
Since the strategy was launched in 2013, over 250,000 more women are now cycling regularly, while there has also been a 70% increase in the number of trained female coaches in Britain.
Of British Cycling's 20,000 female members, over 45% have race licences which entitle them to compete in competitive events throughout the country, while 52% own a Ride Membership - designed for commuters, sportive riders and leisure cyclists. The remaining 3% have a Fan Membership package.
All three membership categories have seen considerable increases in female numbers over the previous year, indicating the rise in the number of women getting involved in the sport at all levels.
The average age of our female members is 39 - three years younger than the average age of their male counterparts – while the oldest member is an incredible 103.
There has been a 139% increase in the number of female members since London 2012.
You can join the 20,000 women today, by signing up to any one of British Cycling's membership packages – Race, Ride or Fan. Get the full details on the wide range of benefits available to all three membership types.
Throughout this Women in Sport week, some of our most well-known female members have been paying tributes to the women who work at the grassroots of our sport. You can read their stories here (link to webpage).