---
Dates are confirmed for the 2014 Welsh Mountain Bike Series (WMBS), this year with added rounds and venues across Wales making for a rollercoaster five rounds.
The Series also incorporates the 2014 Welsh Mountain Bike XC Championships.

The 2014 WMBS will feature five events across Wales with live race-day commentary

Entries are now open for the 2014 series which has been formed by an exciting collaboration between local cycling clubs and experienced event organisers from across Wales, with support from Fully Sussed and Welsh Cycling.
From fun contemporary sections, to technical rocky descents and rugged trails heading out into epic scenery gainst breathtaking backdrops, the series will have riders grinning from ear to ear!
Each round offers a unique riding atmosphere, all featuring live race commentary and race results from Fully Sussed, and catgories for all riders inculding 'fun' races in the afternoon for any novice adult wanting to give racing a try!
New rounds at iconic Welsh venues including the Royal Welsh Showground and Mountain View Ranch near Castell Coch in Caerphilly, as well classic trail centres like Nant-yr-Arian, will all combine with acclaimed venues at Coed-y-Brenin and Fforest Fields to make for an action-packed series.
Race promoters including Maindy Flyers, Cycle-Tec, John Lloyd Events, West Wales Cycle Racing Team, Clwb Beicio Dyffryn Conwy and Dreigiau Coed y Brenin Dragons, have all stepped up to help ensure the WMBS continues successfully this year.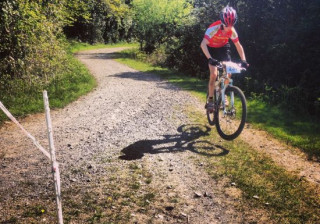 U12's to kick off racing with further categories for youth and juvenile, women and even fun races

Racing to start at Mountain View Ranch in Caerphilly
Riders can enter each event individually.
The series will set in motion at an exciting new venue with a fresh and adventurous course at Mountain View Ranch in Caerphilly, on Sunday, 9 March courtesy of Maindy Flyers.
Further events include two new rounds at the acclaimed Royal Welsh Showground, Builth Wells, on Saturday 12 April, and Nant yr Arian in Aberystwyth, west Wales on Sunday, 6 July.
The Welsh XC Mountain Bike Championships will be incorporated into Round 3 of this year's WMBS at Fforest Fields, Powys, on Sunday, 18 May.
Riders will need to enter the event by the advertised closing date to be eligible to compete for Championship titles and prizes in line with regulations. Race prizes will still apply.
Series prizes will be awarded at the culmination of the series, the final round on Sunday 7 September, which is set to include a course at Coed-y-Brenin similar to the acclaimed round featured during the 2012 and 2013 series, which was praised by several riders.
Full details of the 2014 WMBS are below:
Round 1 (Maindy Flyers): Sunday 9 March (Caerphilly)
Round 2 (Cycle-Tec): Saturday 12 April (Builth Wells)
Round 3 (John Lloyd Events): Sunday 18 May (Fforest Fields (incorporating Welsh Champs)
Round 4 (West Wales Cycle Racing): Sunday 6 July (Nant yr Arian, Aberystwyth)
Round 5 (Dyffryn Conwy / CYB Dragons): Sunday 7 September (Coed y Brenin)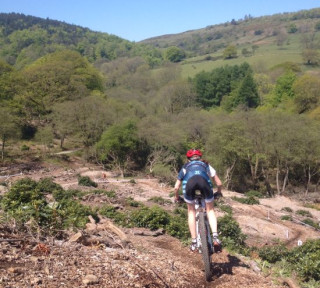 Each round will be unique, combining to form an exciting mix of courses with something for everyone

Each round features exciting live commentary and race results from Fully Sussed, with categories for all ages and abilities.
Additionally, there will be a series of fun-races designed exclusively for any novice male and female riders interested in giving racing a try in a beginner-friendly environment.
Live race commentary and results from Fully Sussed

Hannah Pole, Welsh Cycling Events Officer said: "This kind of joint working between the clubs and organisers is the right way forwards for a sustainable mountain bike series. It aims to ensure there are promoters based in Wales with experience of organising quality mountain bike races in future.
"Welsh Cycling has appointed the services of Fully Sussed again this year to manage event timing, live commentary, and some pre-race admin, which will ensure there is consistency for riders across the series, yet each event will still retain an individual flavour.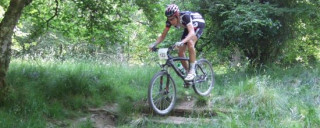 Racing will be supported by Fully Sussed and Welsh Cycling
"We hope the opportunity will also provide organisers with a rare chance to learn from experienced race organisers, Jay and Maddie Horton. It's going to be a really exciting mix."
Race prizes may vary between organisers, and all-round series' prizes will be awarded at the final event.
All racing will be supported by first aid, catering and facilities for riders and spectators. Parking arrangements and any accommodation or camping promotions will be advertised on the individual race promotion pages on the British Cycling event calendar, or on the promoter's own website.
Entry fees are the same across all events to ensure consistency for riders.
Anyone wishing to find out more about the series should contact the individual race organiser in the first instance, or speak to Welsh Cycling on 01633 283 979.
Keep up to date with the latest WMBS news at facebook.com/welshcycling, Twitter @welshcyling and www.welshcycling.co.uk