The British National Youth and Junior Track Championships yielded some fantastic results for Scottish track cyclists and saw new Scottish Records set this weekend.
A big group of Scottish riders headed over to the Geraint Thomas National Velodrome in Wales last week to compete against Britains best young track riders. Alfie George won an incredible three national track titles in less than 24 hours showing his swift progression. Having previously only one national title to his name on the track, day four of the competition was a fruitful day for George. Anna Shackley took two bronze medals and set a new Scottish Record before heading back north to compete in the Women's Tour of Scotland.

It proved to be a winning weekend for the sprinters with Jamie Penny, Ellie Stone and Lizzie Winton all winning medals. Following the week, Scottish Cycling Sprint and Para Coach David Daniell said,
This was a chance for all the Scottish sprinters to show their best performances against the top riders in the UK, along with progressing in the sport to achieve their own ambitions. It was great to see all the fantastic results claiming 3 national jerseys along with 2 silver medals and a bronze with some personal bests throughout those results. All the riders showed their own progression during the week and proved that they can step up to senior level next year. The future looks bright for sprinting in Scotland and I'm excited to see what the future holds.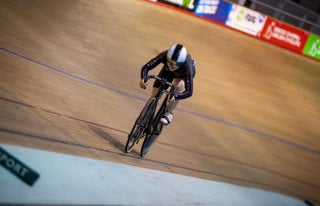 Results
Alfie George: 3 national titles in the 1km TT (new Scottish Record), points race, madison, silver in scratch
Ellie Stone: 3 national titles in keirin, sprint and 500m (new Scottish Record)
Lizzie Winton: silver in keirin and 500m
Jamie Penny: silver in keirin
Daniel Kain: silver in 2k Individual Pursuit (new Scottish Record)
Anna Shackley: bronze Individual Pursuit (Scottish Record), bronze in points
Imani Pereira James: silver in Youth A Girls Points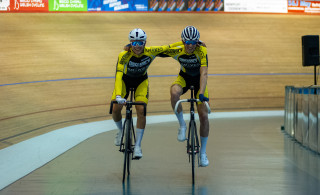 In addition to bringing home lots of medals, this event was an opportunity for young riders to experience a British Championship for the first time. They went through the process of riding heats, understood how a bigger competition runs and learnt to compete over a week of racing. All the Scottish youth riders taking part qualified for at least one final throughout the week and got an experience of riding a national final. This will stand these up and coming young cyclists in good stead as they move up to junior or for next year when they come back as a second year A.
Catch up on the reports from the National Track Championships from British Cycling.