Volunteer Week 2018
Every day this week Scottish Cycling is going to bring the focus on one of the key people who make this great sport tick. For Day 4 we spoke with Fraser Johnston from Falkirk Junior Bike Club
Name:
Fraser Johnston
Age:
21
Occupation:
Sport Development Coordinator at University of Glasgow Sport
Cycling Club:
Falkirk Junior Bike Club
Volunteering role(s):
Club Secretary / Head Club Coach / Co-Founder
How long have you been volunteering in your role for?
Just over 2 years.
How did you get into volunteering?
I identified that there was a real gap in the local sporting community with no cycling club able to cater for youths interested in getting into the Sport. Riders would have to travel to Stirling or Linlithgow to get into the Sport and often other clubs had lengthy waiting lists. So I got myself onto a UKCC Level 2 Cycle Coaching course and came together with some others to start Falkirk's first ever junior cycling club for youths, Falkirk Junior Bike Club.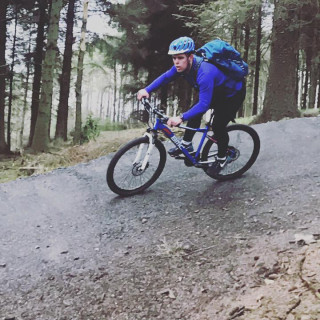 What are the benefits of volunteering?
Seeing something that you have given your time to grow and thrive. Volunteering can be very flexible and it can also really allow you to maximise your contribution through the skills that you may have from working life or other previous volunteering projects you have been a part of. Volunteering is also extremely rewarding, and for me the biggest reward is seeing lots of young people on their bikes getting involved in the Sport - be it for recreation, competitions or anything else in between. Every person that volunteers within the sport unlocks opportunities for more people to get involved which can only be a good thing for the future prosperity of cycling in Scotland.
What has been your most memorable volunteering experience in cycling?
Two really. One being last January when we as a club had our first riders make it onto a podium at a race. I remember it well - it was West Lothian Clarions Cyclocross race at the Linlithgow Leisure Centre and it snowed for pretty much the entirety of the race. I'd also travelled up from Largs and hadn't read the forecast so spent the whole race freezing in shorts - much to the amusement of other coaches in attendance.
Secondly and more vividly, I took a resident of a Care Home out on a Trishaw bike last July with her friend who she hadn't seen in a long time. This moment was captured in a video which subsequently went viral - reaching just short of 40 million views as of today. The collective age on the bike that day was just shy of 200 years and I couldn't get a word in most of the time as the two passengers reminisced about all their previous exploits and how incredible it was to be together again. For them also, they were able to experience the freedom of being on a bike again despite not being able to do any of the pedalling!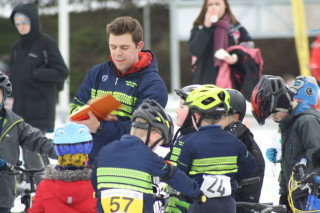 Where do you want to take your volunteering next?
Within the club at the moment we are working a lot on the development of the next generation of coaches. Working closely with a group of eight 14/15 year olds to support them through a UKCC Level 1 Coaching course. I am really passionate about dedicating my time to giving them all the support required to ensure that they really thrive and love what they are doing.
Describe the perfect volunteer (without describing yourself!):
Someone who is really self-aware and honest about their strengths/areas for improvements. The best teams/clubs come from that collective understanding of where everyone is at/fits in and gives everyone the opportunity to feel that they are making a real positive contribution to the bigger picture.
Advise someone who might want to volunteer in cycling.
There is a whole host of opportunities right across the country. Whether you see yourself in a coaching role, a marshall at races, looking after club funds, organising events, running social media channels - I honestly believe there is definitely a way that everyone can help contribute to the development of the sport through volunteering.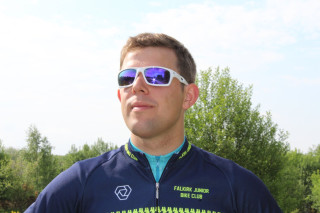 Do you or somone you know Volunteer?
We'd love to hear your volunteering stories and see pics of you in action. Tag us in Tweets using @ScottishCycling and use #VolunteersWeek
Missed the other days?
Look back on day 1's article on Gareth Edwards here
Look back on day 2's article on Scott Kerr here
Look back on day 3's article on Jamie Penny here
What is Volunteers' Week?
Volunteers' Week is a time to say thank you for the fantastic contribution volunteers make.
During the week, hundreds of events and celebrations take place across the country, saying thank you to volunteers and recognising their invaluable and diverse contribution to the UK.
Volunteering For All
This year, Volunteers' Week is about volunteering for all – celebrating the huge range of people who give their time in so many ways.
It's a chance to think about what volunteering for everyone means to you. How can you celebrate people from every walk of life who are getting involved in volunteering