Volunteer Week 2018
Every day this week Scottish Cycling is going to bring the focus on one of the key people who make this great sport tick. To kick things off we're have had a chat with one of our Board Members Gareth Edwards. Read on to find out more!
Name:
Gareth Edwards
Age:
42
Occupation:
Principal, Deloitte Digital Scotland
Cycling Club:
Edinburgh Road Club
Volunteering role(s):
Non Exec Director Scottish Cycling, Co-Manager ERC Goodson Race team, formerly
Vice President Edinburgh Road Club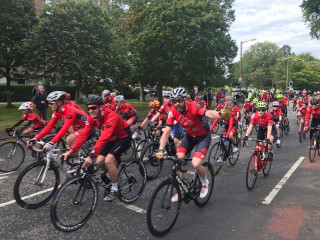 How long have you been volunteering in your role for?
I joined the Scottish Cycling Board this year, I have been involved volunteering within cycling since my son started racing about 4-5 years ago, as a coach and various other roles for the club. My role on the Scottish Cycling board is still evolving, but I will be initially focusing on supporting the team as they set out their strategy for the next 3 years.
How easy is it to get into volunteering?
I started as a parent helper at Go-Ride, it was either hang about in the cold watching or get stuck in, so from that perspective it was a bit of a no-brainer. It escalated quickly from there!
What are the benefits of volunteering?
It's hard to put your finger on it exactly, so I tend to consider my volunteering in how it benefits my son. It makes it easier to justify the time spent I guess. Personally it's an opportunity for me to bring together what I do well in the workplace with the sport I love. Of course like anyone it's the sense of satisfaction of making a difference when you can.
What has been your most memorable volunteering experience in cycling?
Through my relationship with Sweetspot, the organiser of the Tour of Britain I recognised there was an opportunity to get the youth riders from ERC to be part of the opening stage in Edinburgh. Working with Paul Zarb our Regional Development Officer and the council, I was able to get more than 40 of the ERC juniors to lead the peloton around the course in front of the crowd. A memorable experience for all the kids and parents alike. It's those big one off things that get me most excited I think, being able to pull off something unexpected.
Where do you want to take your volunteering next?
It's still early days with my role at Scottish Cycling, my role co-running the youth race team for ERC has some way to go as my son is only 11 and I expect to be involved at least as long as he is racing. Similarly to my work life I want to be involved anywhere I can make the greatest impact, the role of a non exec is to serve the needs of the organisation wherever you can provide most expertise, so I am more than happy to apply my skills anywhere that helps.
Describe the perfect volunteer (without describing yourself!)
I have huge respect for race organisers, it's something I have supported before but I have never had the time to go the next step and run a whole event. It takes a tremendous amount of time and effort to pull off even the smallest of races. They may not all be perfect but without the sport wouldn't exist and they need all the support we can offer.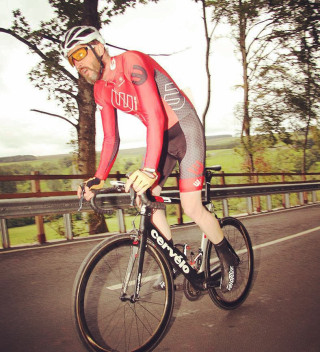 Do you or somone you know Volunteer?
We'd love to hear your volunteering stories and see pics of you in action. Tag us in Tweets using @ScottishCycling and use #VolunteersWeek
What is Volunteers' Week?
Volunteers' Week is a time to say thank you for the fantastic contribution volunteers make.
During the week, hundreds of events and celebrations take place across the country, saying thank you to volunteers and recognising their invaluable and diverse contribution to the UK.
Volunteering For All
This year, Volunteers' Week is about volunteering for all – celebrating the huge range of people who give their time in so many ways.
It's a chance to think about what volunteering for everyone means to you. How can you celebrate people from every walk of life who are getting involved in volunteering?