What are Reliability Trials?
| | | | | |
Reliability Trials are, like Audax events, not races, but rather long distance rides which emphasise fitness, self reliance and navigational skills - the difference being that Reliability Trials normally stipulate the completion of a given route (e.g. 100 miles) within a given time limit (e.g. 8 hours), whereas Audax is all about completing a route as close as possible to a set average speed.
Reliability Trials are most often run by Cycling Clubs and usually take place in the winter period, often used by regular racers and club riders to maintain winter fitness. Riders taking part in a Reliability Trial will be issued with a route card, detailing the course of the event, which usually needs to be signed or stamped at various control points throughout the route (some of which coincide with the refreshment stop).
The growth of Audax and Sportive events has overshadowed the Reliability Trial. However, trials tend to be smaller, friendly and less expensive to enter. Reliability Trials (like audaxs) also tend to be organised by not-for-profit cycling clubs rather than professional event organisers, and are therefore a great way to engage with your local club and find out more about club cycling.
The Reliability Trial Bike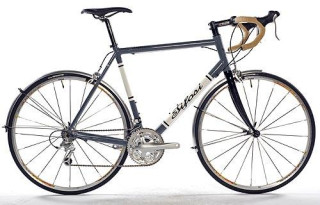 Like Audax, the Reliability Trial can be ridden on any good quality, efficient and well maintained bike. However, the best machine for the job is the audax or 'winter bike' - essentially a road bike with the following features:
Clearance and fittings for mudguards
Clearance for larger tyres (28mm including mudguards is optimal
Fittings for a rear rack (to carry food, extra clothing and other essentials)
Slightly more 'relaxed' frame geometry - a longer wheelbase and slower steering - which make for a more stable ride.
Home | Racing | Sportive | Audax | Reliability Trials | Touring | Just for Fun