Following the announcement that British Cycling is on track to inspire one million more women to cycle by 2020, the governing body has revealed a number of new measures designed to improve competitive road cycling for women, recommended by riders themselves.
The organisation set the ambitious target of inspiring one million more women to cycle in 2013, and the latest update – which revealed that 831,638 female riders had taken up cycling – shows that the aim is now well within reach.
Providing enhanced recreational and competitive opportunities for existing cyclists and those women new to the sport is now a key aim, and the desire to give women who wish to race on the road – at whatever level – an appropriate competitive environment has inspired the creation of British Cycling's Women's Road Racing Workgroup.
Jenny Gretton, Women's Road Racing Workgroup Lead, explains:
"We formed the workgroup earlier on this year, as a sub-group of British Cycling's Road Commission, with the intention of providing advice and guidance to support the delivery of women's road and circuit races, ensuring that we have an appropriate pathway and a balanced racing calendar.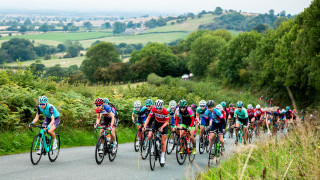 "As such, we have brought together a group of individuals who can provide a wide base of knowledge and insight of women's cycling. These individuals all have direct involvement in supporting, participating in and delivering activity from recreation through to coaching, event organising and competitive racing, and all of whom are well positioned to help us make informed decisions on the development of the sport."
After its formation in April, the workgroup devised a survey which would allow them to gather the opinions, feedback and recommendations of riders.
Over 400 riders - from all levels of the discipline - responded to the survey, with these responses highlighting a number of widespread opinions and areas for improvement, many of which are already being acted upon.
Jenny Gretton continues:
"We were delighted with the level of responses we received from riders. The effort and the detail that went into many of them clearly highlights the passion and enthusiasm for racing among riders, and we'd like to thank them all for taking part.
"Having assessed every response, we now have clear workstreams going forward: improving calendar coordination, devising organiser best practice benchmarks, developing women's event classifications, establishing training sessions linked to entry level racing, and supporting the development of youth girls racing.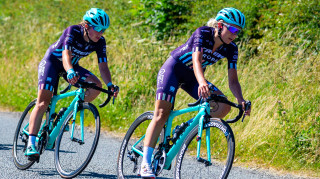 "Together with our regional teams across the country and our event organisers, we are now working to identify the best ways to confront these issues, with rider feedback remaining at the heart of our desire to improve the structure of the sport for female competitors."
The Women's Road Racing Workgroup will continue to meet on a quarterly basis, and take on board the feedback of those with ideas or suggestions relating to women's racing via events@britishcycling.org.uk.
The workgroup is made up of: Danielle Riley (coach, rider and Breeze Champion); Felix Young (race organiser – Odd Down Circuit, Bath); Gemma Sargent (rider and Road Commission member); Heather Bamforth (rider and influencer); Jenny Gretton (coach, former rider and Road Commission member); Mark Botteley (junior women's race organiser); Maryka Sennema (rider and commissaire).