Both Dani Rowe and Jon Mould sprinted to medal success on the final day of Gold Coast 2018, increasing Welsh Cycling's medal haul to a total of 6.
Dani Rowe secured a bronze medal in the Women's road race as she represented Wales for the first time.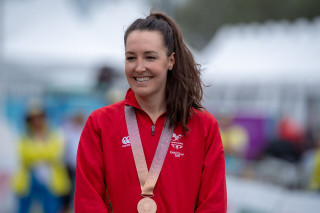 Four years ago Rowe, then King, competed in the road race, scratch race, individual pursuit and points race for Team England.
But now married to a Welshman, Rowe donned the Welsh jersey and was led out for her sprint by teammate Elinor Barker - who won the points race last week with the help of Rowe.
Rowe had helped Barker to points race glory on the track last week and was grateful her teammate returned the favour on the road.
"It feels amazing. It was my aim for a long, long time, the Commonwealth Games. So I'm really happy that the hard work has paid off," she said.
Also representing Wales on the Road along with Rowe and Barker, was little sis Megan Barker, Manon Lloyd, Jess Roberts and Hayley Jones.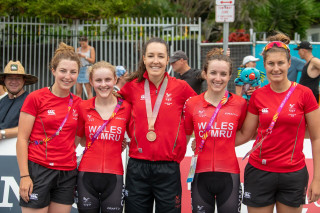 "The girls did an absolutely amazing job. Every single one go them. Making sure myself and Elinor were always at the front coming into the climbs so that we could make sure we didn't miss any moves.
"But Australia controlled the whole race, from start to finish. So it was then about setting it up for the finish."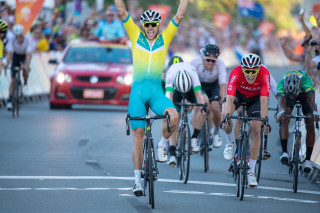 Jon Mould also took silver in the men's road race behind Aussie Steele von Hoff, adding to the bronze won by compatriot Dani Rowe earlier today, the perfect ending to the Commonwealth Games competition.
The two road medals secured today, increases Welsh Cycling's medal haul to a total of 6, exceeding the results of four medals at the Glasgow 2014 Commonwealth Games.
The four days of Track Cycling earlier in the competition saw outstanding success by the Welsh team, securing three silver medals and one gold medal.
Elinor Barker stormed to the points race champion title in a race dominated by the home nations, with Katie Archibald and Neah Evans riding to silver and bronze respectively for Scotland - Wales's first gold medal on the track since 1990.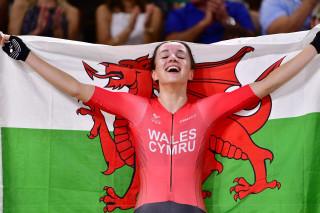 Lewis Oliva made an unexpected and late charge in the Keirin final, sprinting to secure Silver, slightly behind
Australia's Matthew Glaetzer who secured Gold.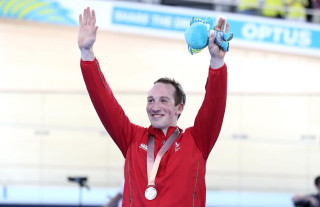 James Ball and pilot Pete Mitchell claimed Silver in both the Men's Blind and Visually Impaired Sprint and 1000m TT.