Welsh Cycling support International Women's Day 2018 and #PressforProgress
With the World Economic Forum's 2017 Global Gender Gap Report findings stating that gender parity is over 200 years away - there has never been a more important time to keep motivated and #PressforProgress.
Women across the world are making positive gains day by day. Plus, there's indeed a very strong and growing global movement of advocacy, activism and support.
Welsh Cycling, the National Governing Body for Cycle Sport in Wales, have today revealed the 2017 gender ratio statistics within the organisation which show that a positive 54% of their staff are female.
These figures show great progress and a step in the right direction, from 2015 where just 35% of staff were female.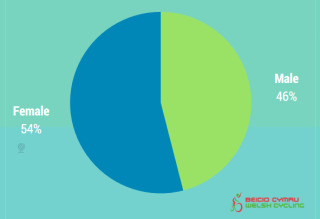 *Obtained from the Welsh Cycling Equality and Diversity Audit 2017.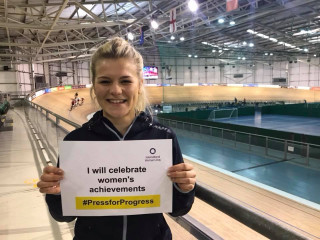 Welsh Cycling HSBC UK Go-Ride Coach Naomi, Pressing for Progress.
Started by the Suffragettes in the early 1900's, the first International Women's Day was celebrated in 1911. International Women's Day has become a day to celebrate for communities everywhere - governments, companies, charities, educational institutions, networks, associations, the media and more. Whether through a global conference, community gathering, classroom lesson or dinner table conversation - everyone can play a purposeful part in pressing for gender parity.
So make International Women's Day YOUR day and do what you can to truly make a positive difference for women. Press for Progress!
To also celebrate the day. Welsh Cycling are encouraging women and girls across the country to join an International Women's Day Ride.