With many club rides now up and running in England and our HSBC UK Breeze and Guided Rides to follow next weekend, over the coming days we're hosting a series of webinars with our clubs and volunteers to help them to resume activities safely and with confidence.
The webinars, which will be led by British Cycling staff, will enable clubs and volunteers to ask any question they have about returning to activity, and we will be surveying attendees to better understand what additional support is needed in the weeks ahead.
The webinars follow the publication of The Way Forward last week, setting out our plans to safely resume all cycling activities and practical guidance on how club activities, coaching and facility use can resume under the current restrictions. Additional guidance for Breeze Champions and Ride Leaders will be published tomorrow ahead of the return of our recreation programmes in England next weekend.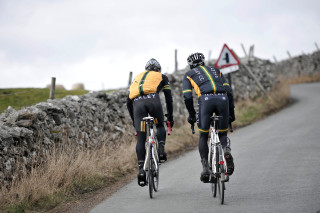 The first webinars will take place at the following times:
Breeze Champions and Ride Leaders: Thursday 25 June, 19:00
Breeze Champions and Ride Leaders: Friday 26 June, 12:00
Coaching and Club activity: Monday 29 June, 19:30
If you would like further information please email clubs@britishcycling.org.uk, rideleader@britishcycling.org.uk or breeze@britishcycling.org.uk.