History maker Liam Phillips says this weekend's Olympic BMX test event is a huge opportunity ahead of next summer's Games.
Fresh from becoming the first man to win back-to-back UCI BMX Supercross World Cup titles, Phillips - along with teammate Kyle Evans - will now get a taste of the track where Olympic gold will be decided next year.
Test events are held across a number of different sports to allow organising committees and partners to test all aspects of venue operations.
But the 26-year-old says they are just as important for the athletes.
"There's obviously a race there, and we'll go there to race, but the emphasis will be much broader than that. It's not just about going there and getting a performance.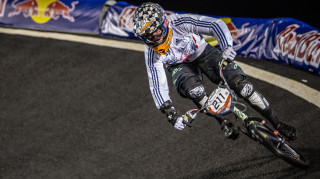 "It's about spending time on the track and potentially we'll do more on the track leading up to the event than we'd usually do before a race, because it's great exposure for us.
"I'll just be trying to learn as much as possible to aid a great performance next year. There's definitely a lot more to it than a traditional race. I can't wait."
The test event will be the final opportunity for riders to take to the track in Brazil before the Olympic Games and Phillips says it will be an incredibly valuable experience.
"It's so much more than just looking at the result (from the race). There's so much more to learn away from that.
"We're going to try to go there and learn as much as we can, not just about going from the top of the start ramp to the bottom of the start ramp faster than anyone else.
"We're looking forward to going there and seeing what it's all about. Obviously, it's in Rio de Janeiro and that in itself is different."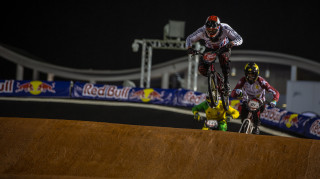 Following on from London 2012, the first ever Olympics in a South American country will be an entirely new experience for many athletes in 2016.
The 2013 world champion says he will be looking to learn just as much about the area as the track itself.
"There are certainly going to be different challenges at Rio than at previous Olympics. I think that the actual race and the result is one thing but what you can learn away from that is deeply important."
The Aquece Rio International BMX Challenge takes place from 3-4 October at the Olympic BMX Centre in Rio de Janeiro. The men's and women's BMX Olympic events will take place from 17-19 August 2016.