Follow britishcycling.org.uk on
UCI Cyclocross World Championships 2010
Phil Dixon's Reaction
Event Home-Page | GB Team | Start List | Official Website | Preview
Three days after the biggest cyclocross race in the World, British Team Manager Phil Dixon talks exclusively to British Cycling and takes time to reflect on the week's achievements, individual performances and the progression of UK cross racing. We've got the full transcript from his analysis, giving you a unique insight into the week of racing and preparation. We'll let Phil take it from here, starting with the basic preparation.
"I think the hotel was really good, the food was good. Every day was organised and nicely structured, I've had really good feedback from the riders and staff on that note. So in terms of preparation off the bike it was all there.
"Training on the course went well - it was good for the Juniors to get the experience in those conditions. There were a few offs here and there but on sheet ice it is to be expected. The temperatures I didn't think were too bad; between -5C and 0C. It could have been a lot worse.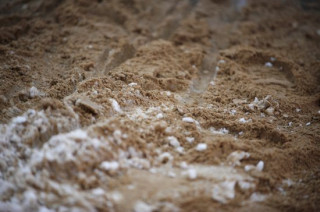 "What I did notice when training on course was that it would change; every time a different course. It would melt, it would go slushy, and then they put sand on it, before another big freeze overnight. This meant generally races in the morning would be frozen solid, races in the afternoon would start slushy and freeze over in the second half which made tyre choice hard.
JUNIORS
"I thought the Juniors had a mix of results. I think it was disappointing that Dan didn't finish if I'm honest with you, he had a crash and climbed off. He was in a group for twentieth place there, but his performance before that he got stuck in which was what we asked him to do.
"Tom Moses was in the bike race, before drifting back a bit - I'm sure he can adapt his training from here and learn from that. But again he put himself into the bike race for some time which is good, got his effort out. Luke Gray went down three times in the first 300 metres and then I think he rode strong to come through. And for Luke Mellor it was his first time out, which I think he can take a lot from.
"Overall, for the Juniors I think it could have been better - a set of mixed results, each one with their own story.
UNDER-23 ABSENCE
"The other thing I'd like to add is the disappointment of not having an under-23 rider on the start. It's down to those riders to raise their game to get selected. People can turn around and say British Cycling need to do certain things, but it's not about it. The riders need to actually get out there and get stuck in. In previous years the benchmark has been the Ian Field's and the Ian Bibby's who have won National Trophy races. If you look internationally the benchmark is Dave Fletcher - 17th in 2009, 50 seconds from the win. McEvoy was 31st. So you'd like to see top thirty as a minimum. So the current riders just need to go back a little bit and raise their game.
"In the 2010-11 season we have some good Junior riders making the progression to under-23 and I made it clear in my de-brief to those riders that they should be getting stuck in to those senior racers. I've seen Dan McLay already racing in the Notts and Derby and Tom Moses has won a couple of Yorkshire League events.
SENIOR WOMEN
"In the women's race we have another batch of mixed performances. Starting with Annie; I'd say a perfect ride really, she got her effort out, stated last, finished eleventh, you can ask no more. Really really good ride. Nikki Harris I think had a good race as well, seventh on the opening lap and with one to go in fourteenth. Unfortunately she had a little spill on the final round which ended up ninteenth. She was a bit upset about losing those five positions, but actually she was good for fourteenth; but had a spill and the black and white tells another story.
"Helen Wyman was the next in 23rd. I would have thought Helen would have been ahead of that, I wanted a bit more. And I think she has been there or thereabouts for the last few years, now I think she has to go back and see how she can make that progression. Because I think she had good support around the bike race, a good gridding and was third at the European Championships. I don't know how her season was structured, but I'd have thought she wanted a little more really.
"Finally Gabriella Day came 27th, which I think is a fair reflection of where she's at. She raced her socks off today, gave it 100percent effort and gave a decent performance.
SENIOR MEN
"I think what hampered the Elite men was the cancellation of the National Championships. Everyone else had those extra points for gridding and we were further back because of that. However, they also need to address their UCI points situation in the season to improve their gridding. Ian Field finished 35th, a respectable result under difficult conditions - but again I think he needs to start planning for the Worlds earlier, to get those UCI points and to achieve a better gridding, therefore giving half a chance.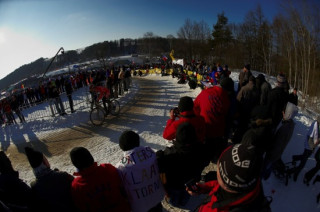 "Paul and Jody; I think will be a bit disappointed with today's results. For me I think it is a fair reflection on where they are at right now, chasing the race a little bit.
"Overall I think the condition of cross in the UK is in a good enough state, but I will say of all the riders here, there are few which focus totally on cyclocross. Now a lot of their competitors focus on cross racing only. Obviously, the situation on the continent is different, but if a British rider wanted to apply themselves, to plan out a season of cross racing and submit a detailed proposal to British Cycling then I'm sure it would be taken seriously with a view to offering support where feasible.
"People have to take it seriously though - it's not good enough to go for the odd race in Belgium. You have to come into that environment and adapt to it. Finally - it's not about just getting selected for the Worlds, it is about the performance on the day."
Thanks to Phil Dixon for taking his time to talk about the week, before continuing work as the British Cycling Mountain Bike Performance Manager.