| | | | | | | | |
| --- | --- | --- | --- | --- | --- | --- | --- |
| | Follow britishcycling.org.uk on | | | | | | |

Road To 2012
British Cycling's BMX Olympic Development Programme Launch
Posted December 21 2010
Words and Photography By Luke Webber
BMX: Road To 2012
British Cycling's Performance Programmes Explained
Team GB BMX Roster | Join Team GB
Following the announcement of riders onto British Cycling's Olympic Performance Programmes for BMX, British Cycling introduces the Olympic Development Programme at their first training camp of the season. Luke Webber was there to document the progress made from 2009.
December in Manchester; snow covers the region and BMX tracks across the country are closed, but as riders representing British Cycling's Olympic Development Programme meet for the first time, there's no opportunity to watch weather.
On the road to becoming an Olympic medallist every skipped session is a missed opportunity. And while most wouldn't entertain training when the hardest conditions hit, riders returning from their first ODP camp can take away a strong message from British Cycling's Olympic BMX Coach, Grant White.
"There's an ongoing refreshment of that whole standard being raised, in order the standards that being part of the British Cycling Team demands, are realised. From my time on the ODP camp, there were some athletes who recognised that straight away, and others who need a bit more work in that department. That will always be the case when working with young athletes, but it is part of the mix and you have to help them along the way - in the same way as learning a technical skill or gaining better fitness.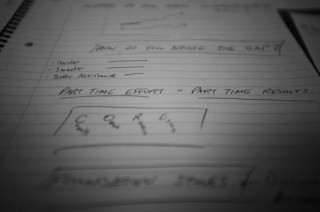 "Ultimately though, the commitment and desire to get to the top has to be there; you can have all the ambition in the world but you have to carry out the work yourself. Part of the programme is opening the athlete's eyes to this, then helping them overcome any associated challenges."
ODP: WHAT IT TAKES
Tasked with overcoming those challenges are British Cycling's BMX Talent Coach, Jeremy Hayes and British Cycling's Olympic BMX Coach, Grant White who head up an ODP which represents the second tier on the World Class Performance Programmes and a transformation from learning to train, to training to compete.
This ethos was born out of British Cycling's long-term athlete development model, which starts with riders aged under-12 focussing on the fundamentals of BMX within the club environment, coached by accredited club coaches. At Talent Team level there is an introduction of riders learning to train, but retaining an emphasis on skill development, through method and structure as part of a training programme.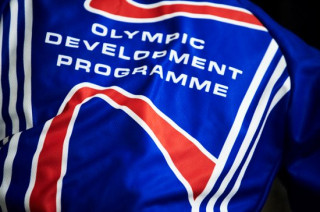 The Olympic Development Programme comes into the bracket of training to compete. Such riders can follow a structured programme and will proactively solve training problems. All ODP riders will have the fundamental skills in place, but will focus on maturing the athlete, allowing for a shift toward physical and mental development.
The first step of such development came on a sub-zero Friday, as each ODP rider arrived in Manchester independently for two days of targeted training; the first of which started in the classroom.
OLYMPIC DEVELOPMENT
Following a series of introductions, White quickly took the initiative to present the future for British Cycling's current ODP athletes. As previously discussed, White outlined the possibility of extending the ODP timeline by a year, should no rider reach the strict criteria outlined by British Cycling.
"For any athlete to join the Academy in 2011 - and in line with British Cycling's philosophy of winning Olympic and World Championship medals - results on an international scene have to be demonstrated. On the doorstep of the 2012 Olympics, riders part of the Academy are required to have medal potential for London, which at the moment is a big task. That's something all the riders on the ODP already know - and they also know that their timeline is more in line with the 2016 Games.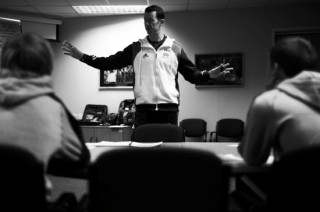 "This makes the extension of the ODP important, because the ODP athletes that we have - four of which are into their third year on the programme - are progressing well. On an international level, they are not making main finals at World Championships, however they are developing well. They have potential, they have a good base of skills, the predominant area for focus is power development, before bringing the package together.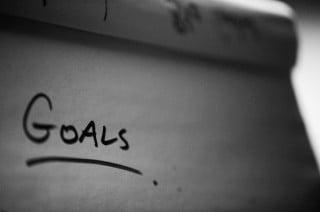 "So as a whole the ODP athletes are very talented and headed in the right direction but they need obviously more work. As far as the Programme and athletes are progressing, yes, you would always like to have internationally successful athletes straight off the bat, but it's going to take some work and development to get to that stage. That's what the Programmes are in existence for, and both myself and Jeremy Hayes are available for. As long as they have good guidance, good motivation and good opportunities, everything is in place to become the best athlete possible."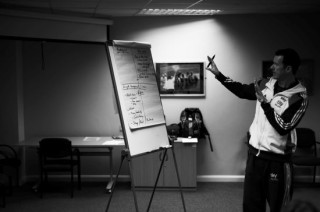 PHYSIOLOGICAL, PSYCHOLOGICAL
Following this introduction, White presented a series of topics centred on athlete development, including psychology, diet, training theory and goal setting, all designed to put a perspective on the existence of the Programme, before an afternoon of work in the gym.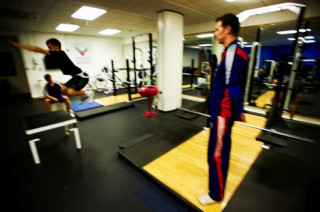 Initial testing and benchmark-setting were the key elements, with little adjustment of technique - something which is more suited to Talent Team camps - but some new apparatus was introduced with a view of assessing core strength and plyometrics.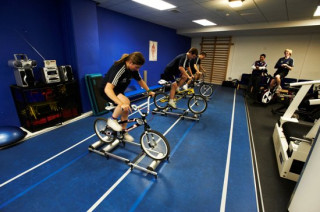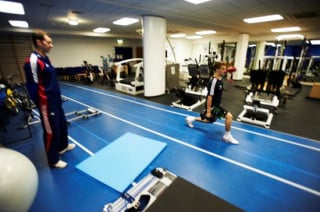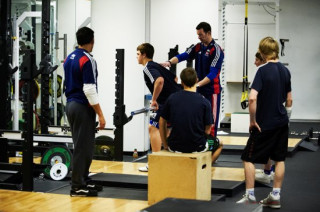 UNDERGROUND DEVELOPMENT
With widespread snow and ice still rendering all of Britain's BMX tracks out of action, day two stated in an unlikely location, as a windswept underpass beneath Manchester Airport was transformed into a world-class training facility.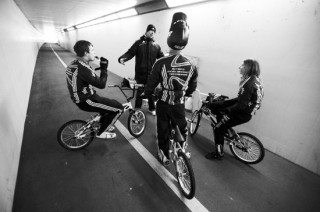 "We've used this place as a real option" White professes to the latest ODP athletes "not as a last resort, but as a dry, safe place to come and train when the weather is too bad outside, when the turbo-trainer is of no use. Shanaze Reade and Liam Philips both come here when the weather is bad and will continue to do so until the National BMX Centre is complete."
The claustrophobic tunnel formed a basis for what White referred to as a "never ending process of skill development", as Hayes began to implement a series of core-skills exercises to be carried out between sprint efforts. Both were analysed for technique.
And while riding a tarmac strip might not appear as enticing as taking to a supercross start hill, Hayes is certain such sessions will continue - even in the wake of Britain's first indoor BMX facility.
"Even if conditions were perfect, we still would have done such drills, even the ODP need to practice bunnyhops, manuals and riding in contact. It is the same theory as the Talent Team but progressing it as the rider progresses.
"It is an aspect we cannot neglect and something we can develop so much in this way. It is a whole area that isn't getting covered at the moment. That's because today's culture of riding a BMX is different, riders just clip in, get in the gate and ride the track; and it is showing. Especially when the riders are taken to the bigger tracks.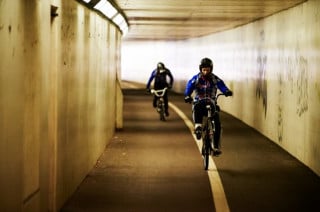 "Supercross tracks need these skills. We need them even more than a few years back. The best thing is the kids love doing this skill development and we can see - away from the track environment - it magnifies the areas that are needed to work on. It shows everything, because ultimately the better you are at all these skills, the better BMX rider you are on the track."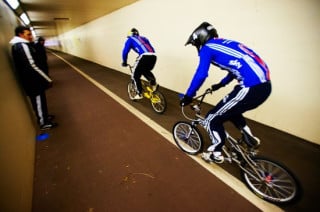 INTERNATIONAL OPPORTUNITIES
And in 2011 such skills will be highlighted as ODP riders will have the opportunity to compete at two international-standard events on home soil with a round of the BMX World Cup in London, a European Championship weekend in Birmingham and the creation of Britain's first indoor training facility at Manchester's National Cycling Centre.
White believes such opportunities will provide developing riders wanting to pursue their Olympic dream with the perfect platform to do so, with the only hard work standing in the way of a successful February training camp and ultimately, a successful 2011 season.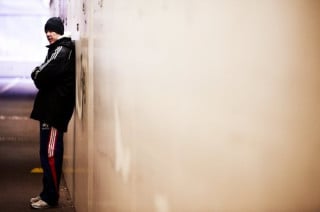 Olympic Development Programme Roster 2010/11 - Riders Aged 18+
Abbie Taylor (Year 3)
Kyle Evans (Year 3)
Daniel McBride (Year 3)
Tre Whyte (Year 3)
Grant Hill (Year 1 - moves up from Talent Team)