Follow britishcycling.org.uk on
Preview: 2010 British BMX Series
2010 British BMX Series Home
2010 British BMX Series - Official Information
This weekend sees the first round of the British BMX Series - the official opening of the 2010 British BMX season! We've got all the latest information on the racing which will take place at Broadwater House, Cheddar.
Host of a weekend of European Championship racing in 2009, the proven location of Broadway House, Cheddar takes the honour of opening the 2010 British BMX Series. A weekend packed with racing for all ages and abilities on a professional-grade track will guarantee a worthy opening to the UK's most prestigious BMX Series, which is expected to attract a record entry and some surprise names on the start sheet.
In 2010, the Series will travel to six different locations, including Derby, Braintree and Manchester, before finishing on the south coast with rounds in Portsmouth and Bournemouth.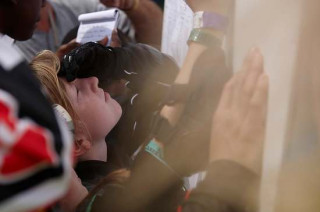 THE SPONSORS
British Cycling are pleased to confirm this year's event partners. EA-Access will be attending all events supplying infrastructure support including gantries, spectator platforms, commentary towers and fencing. Monster Energy will be our official energy drink partner attending all twelve British Series races as well as the British Championships. Look out for Monster's Chevy truck and their activation team who will be supplying free product to all competitors aged 14 and over. Not to be left out, the under-14s will have access to the famous "Monster Claw" stickers, so look out for the giveaways throughout the weekend.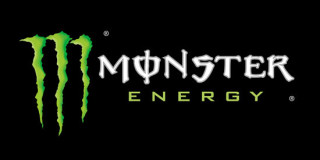 THE RIDERS
Already this week Britain's top Elite riders have confirmed their attendance; current British Series and British BMX Champion Kelvin Batey heading the list, alongside British Cycling riders fresh from the Madrid Supercross Marcus Bloomfield and Liam Phillips. Surprise package of the weekend could be America's Joey Bradford, who is currently on tour, promoting sponsors and racing a variety of worldwide events. Also on the comeback trail is three-time World Champion Dylan Clayton. At 35 years of age, Dylan's taking the step into the very competitive Masters category.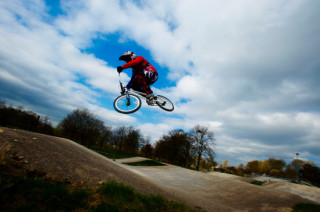 THE TRACK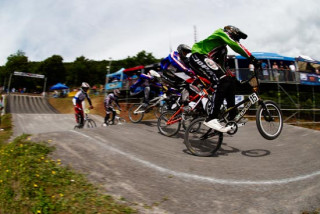 Boasting one of Britain's fastest start straights, the Cheddar course always provides a tense first corner; the steeply pitched tarmac berm, sweeping hard right is wide and gives a lot of overtaking options. In the second and third straights a series of larger jumps must be hit perfectly to avoid losing too much speed, while the finishing straight is flat out, made up of a series of rollers, perfect for catching out a tired rider.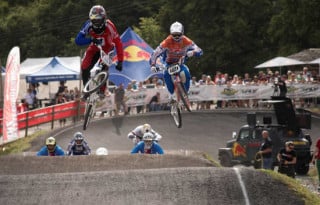 British Cycling will be at every race, with video coverage from Corinne Walder and photography from Richard Robotham.
2010 NATIONAL SERIES DATES

23-25 April Broadway House, Cheddar National Series Rounds 1-2
www.broadwayhousepark.co.uk
14-16 May Alveston, Derby National Series Rounds 3-4
www.derbybmxclub.co.uk
11-13 June Braintree National Series Rounds 5-6
www.braintreebmx.co.uk
2-4 July Fallowfield, Manchester National Series Rounds 7-8
www.manchesterbmx.co.uk
6-8 August Gosport, Hampshire National Series Rounds 9-10
www.gosportbmx.co.uk
27-29 August Bournemouth National Series Rounds 11-12
www.bournemouthbmx.com

BRITISH CHAMPIONSHIPS

Date Venue Event
17-19 Sept Broadway House, Cheddar British Championships
www.broadwayhousepark.co.uk
---
Official Information:
National Age Categories
Male 20":
6 & Under, 7, 8, 9, 10, 11, 12, 13, 14, 15, 16, 17-24, 25-29, Master (30+), Veteran (40+), Junior, Elite
Female 20":
6 & Under, 7-8, 9-10, 11-12, 13-14, 15-16, Championship (replaces Jnr female for riders aged 17+ )
Cruiser:
9-12, 13-14, 15-16, 17-29, 30-34, 35-39, 40-44, 45+, 25+ female
Number Plates
National Ranking Ranking gained in 2009 (unless your 2009 category has been split for 2010)
Membership Number: A rider's membership number is 6 digits long. The last 3 digits can be used
British Champion: 01 (only in the category that the title was gained)
European Champion E1 (only in the category that the title was gained)
World Champion W1 (only in the category that the title was gained)
UCI Career number only available to riders with UCI points
Using a number in the category gained includes for example, a rider aged 15 winning the British title using the 01 plate in the following year as a 16 year old.
The colour of the number plates used in 2010 will be as per UCI/UEC:
Male 20" : Yellow with black numbers
Junior Men: Black with white numbers
Championship female: Black with white numbers
Elite Men: White with black numbers
Female 20" Blue with white numbers
All Cruiser Red with white numbers
If you are in a category that has been split by age, to ensure you use the correct number check the excel spreadsheet at the top of this page.
Event Awards
The top 8 riders in all 20" categories for ages 12 and under will receive a trophy or medal at each round. The top 8 Elite Men and Championship Women and top 3 Junior Men will receive cash prizes at all rounds. Prize money will be £1,000 per round for Elite Men, £350 for Championship Women and £150 for Junior Men. £4,500 will be allocated to the end of series National Series trophies. The 13-16 Open race on Saturday evening will be payback paid at each round.
BMX Racing Online
Corinne Walder will be filming all the National Series events in 2010, as well as the Brits and several UCI Supercross events. Footage will be hosted on several websites including www.britishcycling.org.uk
Registration
Registration at Cheddar National will also take place on the Friday afternoon as well as Saturday morning to help ease the pressure of registration.
Pre Registration
The system is being developed and will be tested when ready during 2010.
Entry Fees
Categories16 and under £15.00
Categories 17 and over £20.00
Elite Men £25.00
2nd bike entry fee £10.00
Family discount £5.00 off per additional entry
13-16 Saturday Evening Open £5.00
Saturday Format
• Elite and Junior racing on a Saturday will move to a late Saturday afternoon slot with practice after the main Expert finals.
• A 13-16 years open category with cash prizes will be introduced to help encourage competitive racing amongst riders of differing ages. Entry fees will be £5.00 and the payback will be all entry fees less costs at every round to the top 3.
Team and Club Areas
The cost for setting up a team or club area will be £5.00 per 3mx3m area. This is payable direct to the host club. Teams should book in advance to ensure the correct space is reserved.
Event Support
British Cycling has joined forces with EA Limited and the EA Pure Racing Team to provide event support for 2010 at all events.
2010 National Timetable (Provisional)
Practice Groups:
Practice Group 1 All Cruisers
Practice Group 2 Male 10 and Under & Female 10 and Under
Practice Group 3 Male11 to 14 & Female 11 to 16
Practice Group 4 Male 15, 16, 17-24, 25-29, Masters, Veteran
Practice Group 5 Junior Male, Championship Female, Elite Men
FRIDAY SCHEDULE
Each host club will put on a Friday afternoon/evening practice session for at least 2 hours between 5:00pm and 7:00pm, although the option to start earlier or finish later is up to the club. As a professional medical crew has to be present on Fridays, the host club have the option of charging a fee of up to £3.00
SATURDAY SCHEDULE
Registration: 08.30am-11:00am
Practice: each group has approximately 15 minutes open practice before the gate is used
Group 1 8:00 to 8:45
Group 2 8:45 to 9:30
Group 3 9:30 to 10:15
Group 4 10:15 to 11:30
Opening Motos 12:00pm
Quarter Finals 2:45pm
Semi Finals 3:15pm
Finals 4:00pm
Saturday Evening Race (Junior Men, Elite Men, Championship Female and 13-16 Open Payback)
Practice Group 5 only 5:30pm to 6:15pm
Motos 6.30pm
Semi Finals 7:30pm
Finals 8:00pm
SUNDAY SCHEDULE
Practice with Gates
Practice for 16 and under 8:30am - 9:15am
Practice for classes 17+ 9:15am - 9:45am
Opening Motos 10:00am
Lunch 1:00pm (Approx)
Quarter Finals 2:00pm
Semi Finals 2:30pm
Finals 3:15pm