Britain's most successful male BMXer Liam Phillips has today confirmed his retirement from the sport following a career-ending injury sustained to his wrist in February this year.
Phillips, who represented Great Britain in three Olympic Games, has enjoyed a career spanning 23 years during which his accolades include being crowned as world champion in 2013, winning a silver medal in the time trial event at the BMX World Championships in 2012 and winning back-to-back world cup series titles – the first male BMXer to do so in history.
At the age of just 19, Phillips was nominated by British Cycling to compete in the Beijing Olympic Games, exiting the competition in the quarter final heats but gaining invaluable experience along the way and within two years he had won a silver medal at world cup level.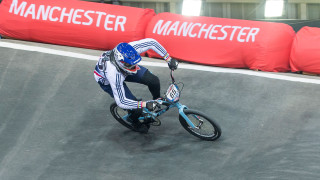 Phillips' BMX career has not been without setbacks, and an injury in 2011 meant Phillips switched to the track sprint discipline, putting his explosive power to good use in the man one position in the team sprint. Phillips, along with Kian Emadi and Phil Hindes, won the bronze medal at the National Track Championships in 2011 before returning his focus to BMX ahead of London 2012.
Phillips won the silver medal in the time trial event at the UCI BMX World Championships in Birmingham in 2012, but a crash in the supercross event the following day resulted in a broken collarbone only ten weeks before the Olympics. Liam made a remarkable recovery to be fit in time, but unclipped in the race and was left out of medal contention.
In 2013, Phillips' fortune changed and his hard work and commitment paid off as he won time trial and supercross gold at the Manchester world cup before taking the rainbow jersey at the UCI BMX World Championships in Auckland. During the next season, Phillips accrued three gold, two silvers and a bronze medal at world cup level, meaning he won the overall world cup series in 2014 – a title he won again in 2015 when he won four gold medals across three world cup events.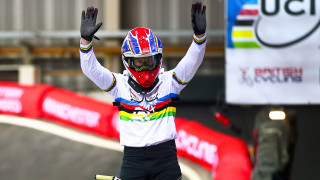 In 2016, Phillips once again did the double in Manchester, winning the time trial and supercross events. In Rio, he qualified in 10th place to secure a place in the quarter finals but a crash in the first of his three heats forced him out of the competition.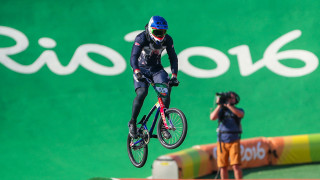 Performance director Stephen Park said: "I'd like to personally congratulate Liam on his career, thank him for inspiring so many to take up the sport and offer my commiserations to him for the early end to his career due to injury.
"The UCI BMX World Cup in Zolder was one of the first major events I attended since my appointment, and I've seen first-hand the level of commitment, fitness and courageousness required to succeed on the BMX world stage. I have a lot of respect for Liam in maintaining a world-class standard in all these areas throughout his career and serving as an inspiration to many, including his programme peers.
"Liam can be proud of what he's achieved, winning 11 gold medals at world championship and world cup level is a great achievement given the unpredictable nature of the sport. Perhaps what is most impressive for me is his victory at the Manchester world cup on four consecutive occasions, overcoming the pressure and expectancy from the home crowd to perform near-flawless runs and take the wins.
"On behalf of the Great Britain Cycling Team, I would like to wish Liam all the best for his future endeavours."