Great Britain Cycling Team Junior Academy rider Bethany Shriever delivered a rapid lap to win silver in the women's time trial at the UEC European BMX Championships on Friday.
The 17-year-old world silver medallist stopped the clock in 38.572 seconds at the BMX Olympic Arena in Verona, Italy.
Netherlands' Merel Smulders won gold, in 37.660 seconds, in an identical one-two to the junior women's result at the UCI BMX World Championships in Medellin.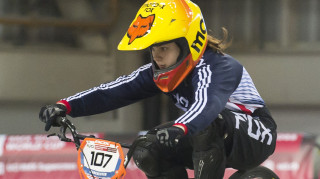 Shriever's result was all the more special as the field in Verona was a mix of elite and junior riders.
Russia's Yaroslava Bondarenko won bronze. Britain's Abbie Taylor was 14th with Blaine Ridge-Davies 17th.
Men
In the men's competition, Quillan Isidore was the best-placed British rider, in tenth with a lap of 37.461 seconds.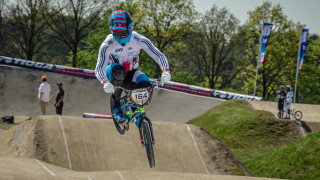 Paddy Sharrock continued his return from a broken collarbone in 19th while Tre Whyte was 46th.
France completed the one-two with Romain Mahieu winning gold in 35.969 seconds, Damien Godet silver and Switzerland's David Graf completing the podium in third.
The supercross racing takes place on Sunday.