Tickets for the 2016 UCI BMX Supercross World Cup in Manchester are now on sale via Ticketmaster.
The UCI BMX Supercross World Cup is returning to Manchester's National Cycling Centre from 9-10 April 2016 when Great Britain's 2015 world cup series champion, Liam Phillips, will be looking for his fourth consecutive win at the event.
About the event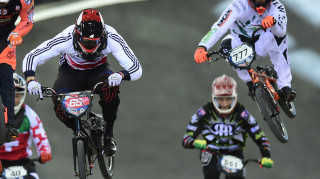 Fast, furious and packed with thrills and spills, BMX is one of the most exciting sports out there and in 2016 the best riders on the planet, including Olympic and world champions, will go head-to-head in another spectacular showdown.
Racing begins on Saturday 9 April with three rounds of qualification motos for Sunday's supercross finals before the top ranked 16 men and eight women in the world race against the clock in the time trials.
The action continues on Sunday 10 April when Saturday's qualifiers will meet the world's top 64 men and 32 women in the supercross racing, each battling for a place in the elite finals.
An autograph session will open both days of the competition, offering fans the chance to meet with some of the best athletes in the sport.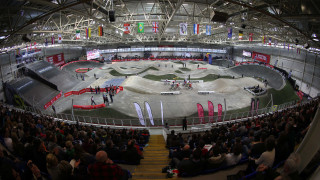 The Manchester round is the second event in a five-stop global series which will also see rounds held in Santiago del Estero (Argentina), Papendal (Netherlands), Rock Hill, South Carolina (USA) and Sarasota, Florida (USA). The competition is set to be fierce as the best riders on the planet battle for series points as well as some of the last qualification points on offer for the 2016 Rio Olympic Games.
For more information about the event, including the racing schedule and full list of ticket prices, please visit the event website bmxsuperx.com.