Great Britain Cycling Team's Academy is now recruiting for junior and under-23 athletes for BMX, endurance (track and road), mountain bike cross-country and track sprint.
Competition for places is unsurprisingly high with the limited number of places a reflection of the limited number of medals available at the top of the sport. Only riders demonstrating exceptional abilities and qualities will earn membership onto this illustrious programme – our aim is to prioritise those with the best chance of graduating to the British Cycling Olympic Podium Programme in the next four to six years.
Junior Academy
This is a key stepping stone for junior age riders to develop as full-time cyclists. Delivered as a series of training camps, along with a structured competition programme (including national and international opportunities), the programme is geared towards the riders long-term development and is a strong foundation for future success. Click here for more information.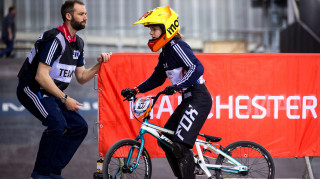 To be considered for next year's Junior Academy, we are looking riders that:
Are born in 1999 and 2000 (2000 and 2001 for BMX)
Hold (or are eligible for) a British passport
Regularly finish on the podium at national junior and/or youth races.
Senior Academy
This is a full-time residential programme and requires a strong work ethic to survive and progress. Young riders need to live and breathe cycling and devote their coming years to the achievement of challenging goals. The support provided and the commitment of the programme staff to assisting riders to achieve these goals is as high as the commitment expected from the riders. Click here for more information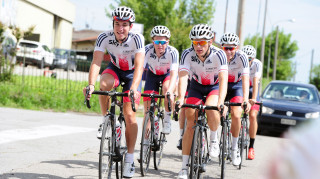 To be considered for next year's Senior Academy we are looking riders that:
Are aged between 18 – 21 years on the 1 January 2017 (17 – 20 years for BMX)
Hold (or are eligible for) a British passport
Regularly finish on the podium at national and international junior, U23 and/or senior races
Membership criteria
Academy coaches and staff will consider the following aspects when reviewing applications:
Performances at national and international races
Bike skills and tactical awareness
Physical capacity
Attitude and aptitude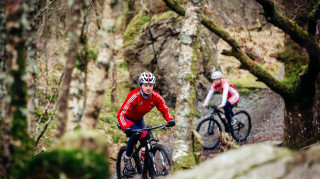 Timeframes
Applications are open until Monday 4 July 2016
Short-listed riders may be invited to attend an assessment day or camp – these will be held during August and September 2016
All applicants will be advised by Friday 23 September 2016 if they have been successful
The Senor Academy is currently scheduled to start on Monday 3 October 2016 – 'move-in' will be arranged ahead of this date
The first Junior Academy camp will be the week of Monday 24 October 2016 (October half term)
Applications are now closed. If you have any queries please contact pathway@britishcycling.org.uk