As we reach the end of 2015, the Go-Ride team at British Cycling take a look back at the major achievements and milestones of what has been an exciting 12 months for the programme.
January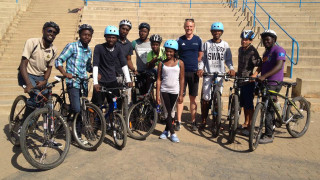 British Cycling's Coaching and Education department confirms partnership with UK Sport's International Development through Excellence and Leadership (IDEALS) programme, which will see Go-Ride Coach, Joe Malik and seven Liverpool John Moore's University students visit Namibia to develop their cycling programme.
February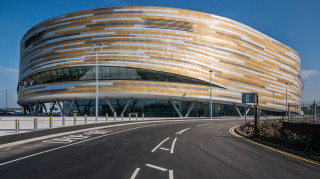 Go-Ride Clubs descend on Derby's brand new Arena, which features a 250-metre indoor velodrome. The visit is an introduction to the Midlands track cluster sessions which will provide clubs from the area with regular access to the track, as well as an opportunity to pool coaches and share expertise to contribute towards greater rider development.
March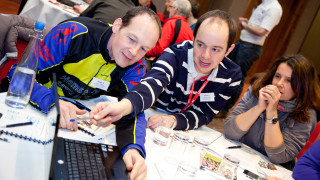 Over 500 attendees join the Go-Ride team at the six Go-Ride Conferences. During workshops, delegates explore the ways that coaches can challenge and improve rider performance, how clubs can look to recruit volunteers and the integration of young people in the decision making processes at clubs.
April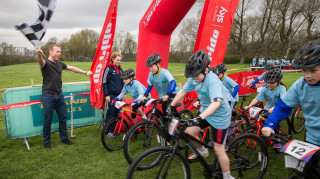 Britain's most successful Olympian, Sir Chris Hoy, announces a new partnership between Go-Ride and Evans Cycles. The partnership will help to deliver over two million opportunities for young people to get into cycling by 2020 through the provision of 1,500 HOY bikes to Go-Ride Coaches.
May
Aylesbury becomes the latest Disability Hub, joining hubs already established in Manchester, Cyclopark, York & Bath. The hubs improve access to the sport for people with a disability and provide coach-led cycling, helping to develop technique, fitness and confidence.
June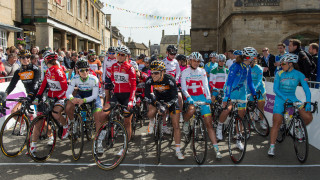 In celebration of the Aviva Women's Tour, Go-Ride Coaches host girls-only sessions in schools along the route, with riders taking part in entry-level races at the start and finish lines at some of the stages.
July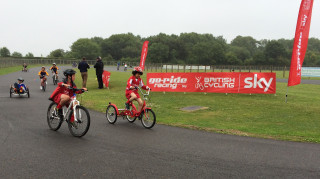 British Cycling runs a Go-Ride session as part of a wider event celebrating Odd Down Cycle Circuit in Bath one year on and the opening of a new pavilion. Go-Ride Coaches host fun sessions throughout the day to improve bike handling skills, with over 200 opportunities created for local school children.
August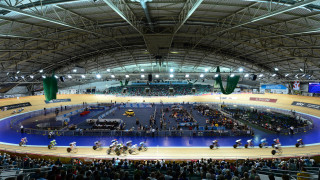 The National Youth and Junior Track Championships take place in Manchester; a staggering 93% of the riders started their journey at Go-Ride Clubs.
September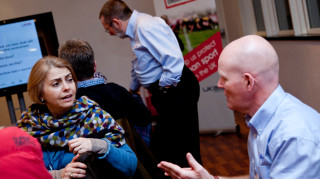 The first of the Go-Ride Fundraising Workshops is held. Volunteers from over 50 Go-Ride Clubs attended the series of workshops which were developed to support club sustainability and growth, providing volunteers with the skills and experience to capitalise on funding opportunities.
October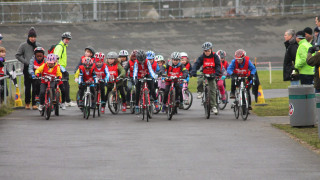 The Go-Ride Racing Winter Offer is launched, providing Go-Ride Clubs with prizes, extra resources and the chance to enter some new and exciting closed circuit race events if they hold races over the winter months.
November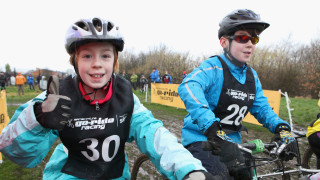 The 500th Go-Ride Race is registered, with over 350 girls-only racing events helping to increase the number of girls getting involved in cycling.
December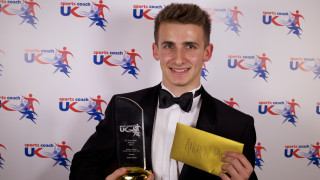 This month is all about awards, with British Cycling tutor, Richard Shepherd, Young Volunteer, Andrew Pink, and British Cycling all winning their categories at the UK Coaching Awards, held by Sports Coach UK.
Here's to 2016
We'd like to wish everyone a very Merry Christmas at this festive time of the year and say a massive thank you to our network of dedicated volunteers – all of whom have helped to deliver over 500,000 opportunities for young people to get involved in cycling. Here's to 2016!