| |
---
The track events will kick off on 2 August at the new Olympic Velodrome in East London. The first endurance event will be the qualifying rounds of the men's team pursuit which is due to commence at 4:42pm. As current Olympic and world champions, in addition to the team having recently bettered their world record they set back in Beijing, all eyes will be on the British quartet to carry the hopes of performing at the level required to stay with the prestigious title of Olympic Team Pursuit champions for another four years.
Men's Endurance
Team Pursuit
The men's team pursuit will kick off on the first day of competition at the track in London. Despite some strong improvements from the New Zealand team with a time just short of the four minute mark at this year's world championships. This will do little to upset either the Great Britain squad nor will it send any ripples across the Tasman Sea to their nearest neighbours, Australia. This will, therefore, surely be an epic battle between Australia and current Olympic and world champions Great Britain. Since some impressive rides from both nations in the last four years, the event has become to many a sort of 'ashes of the velodrome'. Steven Burke, Ed Clancy, Pete Kennaugh, Andy Tennant and Geraint Thomas make up the selections for the Great Britain team who will face the Australian side of Bobridge, Dennis, Hepburn, Edmonson and O'Shea.
Although Great Britain are the current world champions taking gold in Melbourne, the last time the two teams met on the London Olympic track, the story was a very different one. The Australian squad took gold against Great Britain in London in February's fourth round of the UCI Track World Cup. They won with a time that was 1.7 seconds quicker than the British squad in the final and only 1.3 seconds off the then current world record set by Clancy, Wiggins, Thomas and Manning in Beijing in 2008. Since then, of course, the world record has dropped as it was beaten by the Great Britain quartet in Melbourne by just short of two hundredths of a second. With the possibility of Bradley Wiggins competing due to the recent UCI ruling on competitor numbers, all eyes will be on Great Britain to see if they can retain their Olympic title on home soil and for another four years.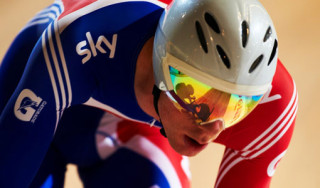 Omnium
The Men's omnium will see its first inclusion in an Olympic Games at London 2012. An event brought in to add to the new, sprint-heavy format. Great Britain will be represented by Ed Clancy. Since its first unveiling as an event at the 2010 world championships in Copenhagen, in which Clancy became the first ever man to wear the rainbow jersey in the event, fans and coaches alike have seen many different riders try to adapt to the demands that a multi-discipline event will put on athletes who have for years, usually been event specialists on the track.
Clancy, who is a clear favourite in the time trial based events (individual pursuit, flying lap and individual time trial) spoke recently of his preparations for the race:
"When the other lads were out on the road this morning, I was on the track doing a motor paced session and a few little sprints in the middle to help my points race. I also watch recordings of previous race footage to hone my tactics. Really though I get most of what I need from training with the other team pursuit boys and in my road training."
As far as his opposition is concerned, Glenn O'Shea, who is a member of the Australian team pursuit squad and current omnium world champion, must figure strongly on the list of contenders for the Olympic title. O'Shea, who incidentally won none of the individual events in the Omnium on his path to becoming world champion, came in the top five in all the events bar one, the individual pursuit where he placed sixth. That sort of cross discipline consistency is definitely going to make him a strong contender for the title. Threats will also be ever present from Zach Bell of Canada (winner of the 2010/11 World Cup Series Omnium) and Brian Coquard of France (winner of the 2011/12 World Cup Series Omnium). Juan Esteban Arango of Columbia is a threat too, having posted a time of 1:01.177 in the 1Km time trial in the Omnium at the Pan American Games in October 2011 in Mexico, eight tenths quicker than the ride Clancy did in Melbourne, as well as a pursuit time which was four seconds quicker than Clancy's.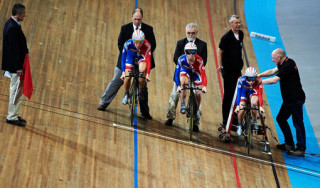 Women's Endurance
Team Pursuit
Both endurance events for women will see their debut on the track at the Games. Since its inception at the world Championships in Manchester in 2008, the women's team pursuit has been the focus of analysts who have noted just how fast the times have been falling in that 48 month period. In a previous article looking at just how far the track events have come in terms of performances in the last four years, it is clear that Great Britain have been responsible for a vast majority of those improvements.
The event has seen inclusion in the last five world championships and Great Britain has won four out of five, with Australia pushing them into silver medal place in Ballerup, Denmark in 2010. Melbourne 2012 saw an epic rise to form from the Great Britain team when they not only broke the world record in qualifying but rose to the occasion and did it again in the final. In a recent interview, Wendy Houvenaghel spoke of how there is certainly more to come regarding the times we will see over the 12 laps in London. Wendy Houvenaghel, who has ridden in the event since its overture four years ago commented: "I think what we can predict is that the world record will drop. It remains to be seen just how much and by what margin. As it is an Olympic Games, every country will be stepping up their efforts and will attempt to go even faster than we have done so far and really it's just a benchmark that we set at the last competition. I fully anticipate that it will fall even further and that we will all be aiming to perform even better."
In addition to Australia, there will always be a threat from the New Zealand trio which includes current world individual pursuit champion Alison Shanks and Canada which will see former Omnium world champion Tara Whitten race.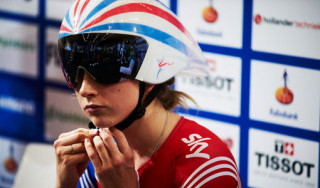 Omnium
The women's omnium, like the men's, will make its Olympic debut in London. Like the men's event too, the Great Britain representation will come from our world record beating and world champion team pursuit squad, this time in the form of Laura Trott.
Trott, who was also crowned world omnium champion in 2012, has taken to the event extremely well and considering by her own admission, she does little outside of her normal team pursuit drills, it is a very impressive feat indeed.
"Obviously, you can do specific training for the omnium but I tend to do the stuff with the team pursuit girls which paid off well for me at worlds. I do some little bits here and there such as work behind the motorbike but nothing more than that really," Trott confirmed in a recent interview.
Trott, who has a clear strength in elimination race, flying lap and the 500m TT, won by three points to take the rainbow jersey ahead of Edmonson of Australia and Hammer of the United States, Whitten of Canada came in fourth place. Outside of this top four the next riders were some 14 points behind. Trott has admitted in recent interviews, that she has been studying video footage of bunch racing in an attempt to sharpen her skills in her weakest event, the scratch race. As the other three contenders didn't figure particularly highly in that event at the worlds either, any improvements she makes will strengthen her chances of gold still further. This must come as quite a bit of comfort for her.
How to watch
Full coverage of the track programme is broadcast live on the BBC: http://www.bbc.co.uk/sport/olympics/2012/sports/cycling-track