Elinor Barker got the Great Britain Cycling Team off the mark in Minsk with a silver in the women's omnium followed by another in the scratch race, while Charlie Tanfield struck gold for KGF in the men's individual pursuit.
Elinor Barker took to the track in the women's omnium, and made a steady start, finishing seventh in the opening scratch race.
In the tempo race however, Barker turned up the pace, winning 11 of the sprint points and taking a lap and a 20 point bonus in the process; taking the race victory and positioning herself to challenge for the overall lead.
A third place finish in the elimination race left Barker in second place behind the Netherlands' Kirsten Wild going into the final event; the points race.
There was not much to separate the leading pair, who each picked up several points a piece from the intermediate sprints and they finished in the positions they had started in, with the USA's Jennifer Valente taking bronze.
The Olympic team pursuit champion capped off her gruelling day on the track with another bunch race, this time the scratch race and, incredibly, managed to win her second silver medal of the day - against a field with much fresher legs!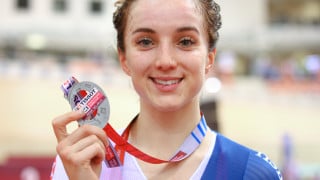 Tanfield shines in individual pursuit
Charlie Tanfield represented Team KGF in the men's individual pursuit in the opening event of the second day in Minsk.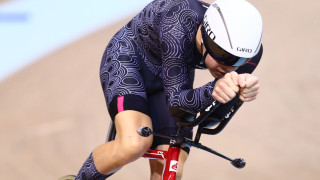 The British rider repeated the performance his team had managed in the team pursuit and set the fastest qualifying time, guaranteeing himself a spot in the gold medal final.
In the final, Tanfield was up against Portuguese rider Ivo Oliveira who lost more and more time to the Brit, who eventually took the gold medal with five seconds over his opponent in 4:12.253.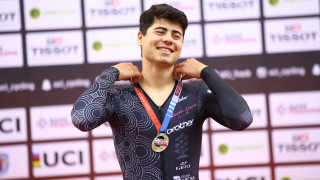 Oliva medals for Team Wales
Team Wales' Lewis Oliva showed he meant business in the men's keirin; the Welsh sprinter won his opening heat in dominant fashion.
Second place in the second round sent the Welshman into the final where he bagged the bronze medal behind Beat Cycling Club's Matthijs Buchli and Stefan Ritter of Canada.
Young sprinter in the mix
Lauren Bate made an excellent start to her elite sprint debut by setting the 11th fastest time in the flying lap qualifying round.
Only missing out on automatic progression to the 1/8 finals by one place, Bate exhibited great confidence in the 1/16 finals, beating India's Deborah Deborah to the line by a significant margin.
The 18-year-old's progress was halted in the 1/8 finals by Olympic keirin champion, Elis Ligtlee of the Netherlands, who only beat the British rider by 0.06 of a second.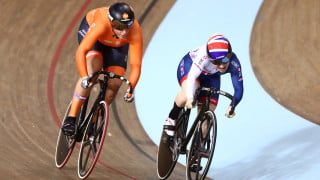 Team Wales' Rachel James also left the competition in the 1/8 finals. Bate will ride in the women's keirin and team sprint tomorrow.