Jason Kenny insists momentum is with the Great Britain Cycling Team as they make the final push towards the Olympic Games in Rio.
The three-time Olympic gold medallist will be hoping to pull off a repeat performance from 2012, which saw him bring home gold from both the team and individual sprints.
Rio will be the 28-year-old's third Olympic Games but he is staying focussed on the job in hand.
"I'm excited about going to my third Games, but I don't really think about it like that," he said.
"Every experience, the world championships and the Commonwealth Games, has been different up until this point, and now we're trying to optimise what we're doing in training.
"We're trying to make sure that we're in the best possible shape when we get there."
The British successes at the recent UCI Track Cycling World Championships in the Lee Valley Velodrome that hosted the historic 2012 Olympic track events bolstered the team's confidence as they continue to work towards Rio.
Kenny, who won the men's sprint after a three-year wait for a world title, is pleased to be finding his form at the right time.
"Leading up to Rio it's nice to know that we're competitive – the world championships were only six months out so we knew we had to be on course," he said.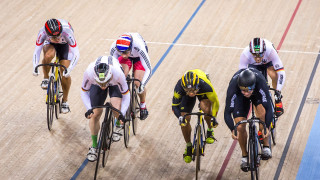 "I think London went really well for us as a team and for me personally in the individual event.
"As a team I think we made a step forward and we're trying to build on that momentum and really push to make that final step again."
With only weeks to go before the team depart for their Olympic holding camp, Kenny said that the atmosphere within the squad is a positive one.
"Our team is generally fairly relaxed, that's the way we work but at the same time we're arguing about how to optimize everything," he said.
"Obviously we don't want to compromise anything at this point in time and so we're obsessing about getting everything right and at the same time trying to enjoy it as much as possible."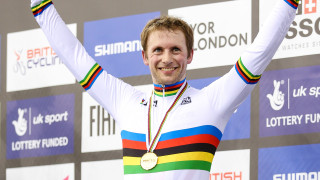 Despite his dedication to his preparations, Kenny is looking forward to racing in the first South American-hosted Games.
"I'm looking forward to racing in Rio; it's a new place, which is always good, and hopefully it will be a good atmosphere," he said.
"The only placed I've raced in South America is Cali in Colombia a few times and the atmosphere there is always special so I'm hoping Rio will be more of the same."