The keirin is the one with the motorbike!
About
Run over eight laps of the velodrome, the keirin sees a number of riders, typically six or seven, start in a bunch behind a motorcycle or derny.
The motorised vehicle enables the race to progressively build to a specific speed, starting at 30km/h for men and 25km/h for women and increasing up to 50km/h for men and 45km/h for women.
With two and a half laps remaining, the derny exits the track and the race truly begins; a pure sprint to the finish for the win.
Format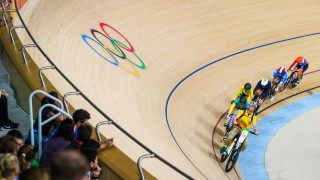 Traditionally at Olympics, there is a preliminary heat followed by repechages to eliminate the field to just 12 riders for the semi-finals. The top three in each of the semi-finals qualifies for the gold medal final, with the bottom three moving to the 7th to 12th ranking race.
Venue
Organisers of the 2020 Olympics and Paralympics in Tokyo scrapped plans to build a purpose-built, 5,000 seat velodrome for the Games in Tokyo Bay as part of cost-cutting measures. Track cycling will now be held at the Izu Velodrome, 120km to the south-west of Tokyo.
The Izu Velodrome has a 250m Siberian Spruce wooden track with 42 degree banking and opened in 2011 as the first indoor cycling track in the country. The venue currently has a 4,300 seat capacity.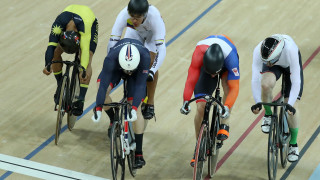 When
Track cycling at the 2020 Olympic Games in Tokyo is currently scheduled to take place from Thursday 30 July until Tuesday 4 August.
With Tokyo eight hours ahead of British Summer Time, it is believed that racing will take place at around 2am-3.30am (Saturday, Sunday and Tuesday, early sessions) and 8.30am-11am (all days, evening sessions) for UK audiences.
Facts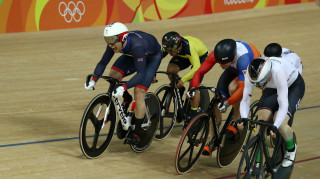 Although keirin events have been taking place in Japan since 1948, the event only made its Olympic debut in Sydney in 2000.
Sir Chris Hoy is the most successful keirin rider in Olympic history, with back-to-back wins in Beijing in 2008 and in his final ever race at London in 2012 – a win that made him Britain's most successful Olympian ever.
That was until Rio 2016, when Jason Kenny won his first Olympic keirin gold medal in the final track cycling event of the Games to join Sir Chris on an incredible six Olympic gold medals.
Ross Edgar is the only other British male Olympic medal winner, picking up silver behind Sir Chris in China.
The keirin was only introduced to the women's cycling Olympic programme for London in 2012 – meaning Great Britain's Victoria Pendleton was the first woman to win Olympic keirin gold.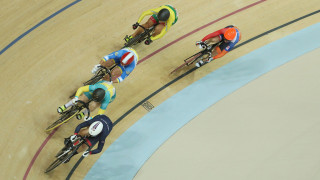 Becky James won silver for Team GB in the keirin in Brazil - with Netherlands' Elis Ligtlee becoming Olympic champion.