In the final major track event before the team for the Rio Olympics is announced, Great Britain Cycling Team's sprinters raced well against a strong international field in Paris.
The Velodrome Nationale played host to the Coupe de France Fenioux Piste, with some of the biggest names in world track cycling in action.
Both Becky James and Katy Marchant qualified for the sprint in sub-11 second times, with the 2016 world keirin bronze medalist going fastest of the two British riders in 10.97.
James went on to finish fourth in the sprint, with Marchant one place behind in fifth – France's Virginie Cueff taking the win.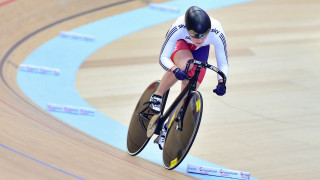 Former heptathlete and quadruple national champion Marchant also had a strong showing in the keirin, finishing second, unfortunate to be beaten by the Korean Hyejin Lee.
For the men, there were mixed fortunes for Matt Crampton in Paris.
On the opening day of the event, he rode well to take third place in the keirin, with teammates Callum Skinner and Jason Kenny in sixth and seventh respectively as France's Quentin Lafargue claimed the win.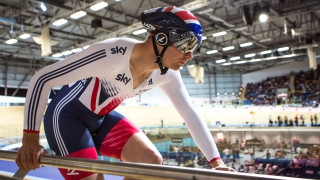 But Crampton suffered a wheel failure in qualifying for the sprint on Saturday and crashed out, unable to continue racing in the competition.
Both world sprint champion Kenny and Skinner qualified well, in sub-10 second times - Skinner going on to take an impressive third place with Kenny fifth, as Poland's Damian Zielinski took the win.
Great Britain Cycling Team head sprint coach Justin Grace said:
"I'm pleased with the way the squad performed at the weekend, there were some promising results from all the riders. It was unfortunate to see Matt out of the sprint early after equipment failure, but sometimes that's bike racing."
There were also encouraging signs for the women's endurance squad, as four Great Britain Cycling Team riders entered the six-event omnium.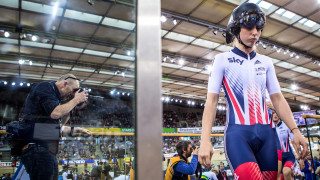 World champion Laura Trott took to the track in her rainbow stripes, and claimed the overall omnium win, beating teammate Katie Archibald, returning from injury, into second place.
Senior Academy riders Emily Kay and Emily Nelson also got a taste of international action – with Kay impressive to finish fourth and Nelson eighth overall.