Great Britain Cycling Team spoke to the cycling media recently, prior to travelling to London for round two of the 2014/15 UCI Track Cycling World Cup.
We trawled through the tapes from the round table interviews to pick out the best bits, so you don't have to.
Callum Skinner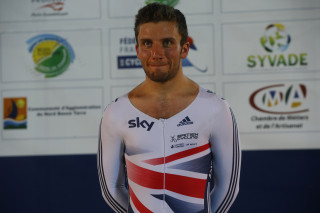 Callum Skinner on team sprint, competition and the man-three role:
"Internally and externally there's a whole bunch of really good man-threes out there. We've got Kian Emadi, Matt Crampton, Lewis Oliva and myself all targeting the same position for Rio. It's a good old internal competition but it's really healthy.
"Potentially we've got a chance to be the quickest team in the world if everything goes really well because Phil and Jason could be the best man one and two in the world."
Iain Dyer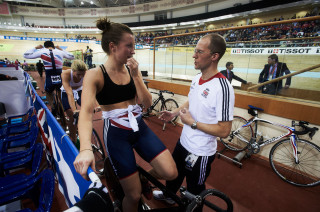 Great Britain Cycling Team podium coach coordinator Iain Dyer on housemates and man-three rivals Callum Skinner and Kian Emadi:
"I like to think of those two guys like Morecambe and Wise - sat up in bed together reading a newspaper and passing the day.
"Those guys have come through the Academy process together and grown up as senior elite international athletes together and I feel sure that through the rest of their careers, which I hope will be long and fruitful, that they'll continue to push each other and be a big part of our team for years to come."
Joanna Rowsell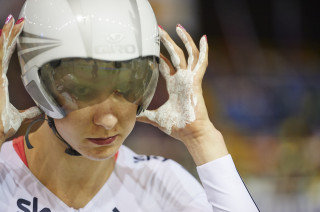 Double world champion Joanna Rowsell on healthy competition for team pursuit places:
"Every day in training you're being pushed by somebody. There's never any 'well, I've got my place on the team I'll take it easy.' You've always got to prove yourself to be in the team.
"Everything is filmed and timed and power outputs are recorded so there's no hiding at all."
Katie Archibald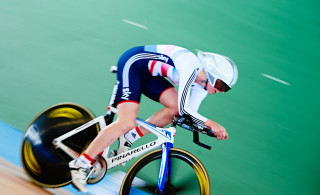 Katie Archibald on her breakthrough 2014:
"You're constantly fixated on the 'now' I suppose so whenever something would happen... You never look at your life in the bigger picture - it's just what you do. My mum would say I've had a fantastic year."
On what it's like to ride (and spectate) at the Lee Valley Velodrome:
"We've done a couple of rounds of Revolution there. It was just after world champs so it was a pretty big crowd. I've sat in the stands myself and it's pretty huge and amazing I think that's going to be the biggest change from anything we've done recently."
Laura Trott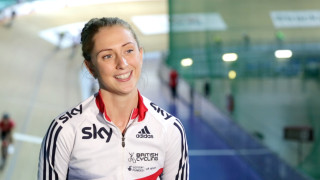 Laura Trott recalls her off-track misfortune in Guadalajara and hopes for better luck off the track in London:
"Before the team pursuit I fell down a set of stairs and ruptured the ligament in my ankle, which wasn't the best.
"I was texting, wearing flip flops, walking down the stairs and looking in the opposite direction."
Shane Sutton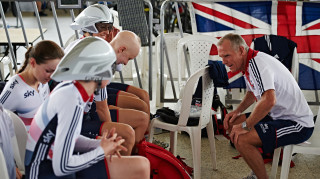 Great Britain Cycling Team technical director spells out where the London UCI Track Cycling World Cup figures in the Olympic cycle.
"As far as London's concerned it's about managing expectation.
"(The riders) want success in front of their home crowd but ultimately it's about Olympic qualification so it's about securing points from a management and coaching point of view.
"If wins come on the back of that fantastic but ultimately making sure the riders deliver what they've got and try to do it in a relaxed environment.
"It's part of a process for an outcome. And the outcome is to be brilliant when it matters and be the best they can be, come Rio."