Welcome to the home of the 2023 U23 National Road Series. Below you will find all the information on all the events coming up this year.
Men's
The Under-23 Men's National Road Series will see one of our Elite Development Teams, PB Performance, host the first round in the East Midlands on Sunday 16 April, before returning to the Yorkshire Under-23 Classic on Sunday 7 May for round two.
The riders will then line up for the JToW U23 Men's GP in Brecon, Powys, for round three on Sunday 9 July.
The series winner will be crowned in the final round at the Stars of the South West race on Sunday 28 August, which returns to the calendar for a second year.
Team Principal of Team PB Performance, Paul Bennett, said:
"We believe it's important to support racing by organising races – something we have done every year since the team's inception. As an Elite Development Team, with an under-23 focus, it is a natural step to add a round of the Under-23 Men's National Series to our organised races and support the series. We need races in the calendar, so we hope to lead by example. We look forward to our first Team PB Performance Espoirs Road Race in April."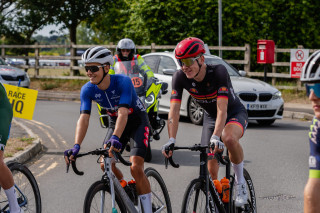 Under-23 and Junior Women's
Having launched in 2022 as a combined under-23 and junior women's series, the format will continue in 2023 following positive feedback from riders.
Five rounds across the country will see riders battle it out for podium spots, with the best four events counting towards the riders' overall series standings.
The series kicks off with the established Witham Hall Grand Prix on Sunday 8 April in the East Midlands – the longest running junior women's event on the calendar – and will finish on Sunday 10 September at the 360cycling North West Junior Race.
The Junior National Time-Trial and Road Race Championships will take place over the weekend of 1-2 July in Clitheroe, Lancashire.
Speaking about the 2022 series, Liv Cycling Club - Halo Films rider and the 2022 junior women winner, Awen Roberts, said:
"I found the experience of competing in the Under-23 and Junior Women's National Series last season enjoyable with a friendly atmosphere at the events. One of my favourite things about the series is racing against the under-23's as they push you more as a rider and make it harder. It also means more numbers in the peloton which is great. The races were well-organised with a variation in race types on varied and challenging terrains, and my favourite event was the North West Tour."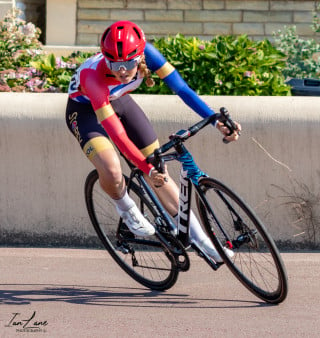 Calendars in full
Under-23 and Junior Women's National Road Series
Round 1: Witham Hall Grand Prix, East Midlands – Sunday 9 April
Round 2: MAS Design Yorkshire Classic, Yorkshire – Sunday 28 May
Round 3: Hatherleigh RR, South West – Sunday 18 June
Round 4: Wales, TBC – Saturday 8 July
Round 5: 360cycling North West Junior Race, North West – Sunday 10 September
Junior National Road Championships (TT, Road), Clitheroe – Saturday 1-Sunday 2 July
Under-23 Men's National Road Series
Round 1: PB Performance Espoirs Road Race, East Midlands – Sunday 16 April
Round 2: Yorkshire Under-23 Classic, Yorkshire – Sunday 7 May
Round 3: JToW U23 Men's GP, Brecon, Powys – Sunday 9 July
Round 4: Stars of the South West, South West – Sunday 27 August