2023 is set to be an exciting year for cycling in Scotland with the 2023 UCI Cycling World Championships coming to our shores.
As an Official Activation Partner of the World Championships, Scottish Cycling will deliver it's Ride The Worlds programme in the lead up to and during August's event, with the aim of engaging with as many cyclists and cycling fans as possible.
Ride The Worlds will be made up of a number of different components, aimed at getting new people into the sport, as well as giving young cyclists the opportunity of a lifetime, by qualifying to race at some of the World Championship venues directly before their idols!

Race The Worlds
For current youth riders, Race The Worlds will offer up a once in a lifetime opportunity to race at World Championship venues, with all the fanfare that surrounds a major event. With regional qualifiers taking place through the spring, U12, U14 and U16 racers will have the chance to qualify for the finals, which will take place during the World Championships.
Race The Worlds provide an excellent opportunity for young riders to ride at the biggest stage in front of their idols!
Don't just take our word for it...
Feeling inspired? Well you can find out more including our full calendar of qualifying events across Scotland, by clicking the link below:
For each discipline follow the links below:
Experience The Worlds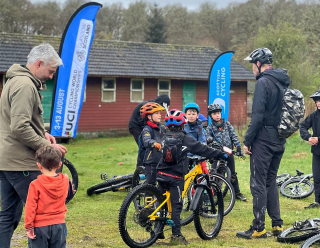 One of the core components of the programme in the build up to the World Championships is Experience The Worlds, which will provide opportunities across the length and breadth of Scotland, for people to give cycle sport a try. Whether that's BMX, MTB, Speedway or simply riding your local pump track, Experience The Worlds will give people a flavour of how great cycling is, with grassroots racing and club sessions giving anyone and everyone the chance to participate.

What's more, should you take part in an Experience The Worlds event, you'll be entered into a ballot to win tickets to go and spectate at the World Championships in August.
Find out more about Experience The Worlds, and what events are coming up by clicking the link below.
UCI Cycling World Championships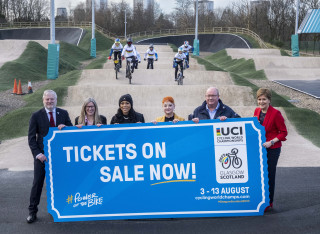 If you want to find out more information about the 2023 UCI Cycling World Championships, then please click the links below.