Our Elite Development Team status recognises those elite road teams that go above and beyond to support talented British riders on their journey to success on the world stage, bridging the gap from club teams to UCI Continental level.
To achieve Elite Development Team status, teams are required to demonstrate a high level of support for their riders, providing them with a platform to develop, a comprehensive race programme and race day support.
Applications for this season opened in December 2022, and we're now delighted to be able to share the names of the teams which have been successful in securing the status for 2023.
Alba Development Road Team
Following a successful first season in 2022, the Alba Development Road Team is aiming to continue to build and develop their riders and provide a platform for progression to UCI Continental and Women's World Tour teams.
Hailing from Scotland, the team competes on both the track and the road and will look to race in the National Series rounds this year. The team structure allows effective development of all riders whilst also allowing the riders themselves to support others during this process.
The team will also benefit from the support of a broad range of high-calibre partners and the team at Scottish Cycling.
The team is currently represented by Victoria Smith, Sophie Lankford, Sophie Enever, Beth Maciver, Erin Murphy, Arianne Holland, Eilidh Shaw, Evie White and Daisy Barnes.
Follow the team: Instagram @albaroadteam // Twitter @AlbaRoadTeam // Facebook Alba Development RT.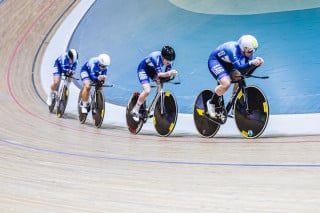 Loughborough Lightning
Loughborough Lightning is looking forward to another successful year, competing in elite national road events.
The team are supported by Loughborough University experts and benefits from research and development across the Loughborough University campus, from the School of Sport to their engineering department. The team itself is made up of experts in coaching, nutrition, performance analysis and physiology.
The team is currently represented by Frankie Hall, Anya Tamplin, Amber Harding, Eva Callinan, Morgan Newberry, Roisin Lally, Sophie Coldwell, Alice Lethbridge, Emily Kay, Maddie Gammons and Phillipa Draper.
Follow the team: Instagram @lightning_cycling // Twitter @LightningCycle // Facebook LightningCycling // YouTube Loughborough University Cycling.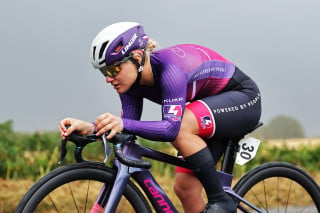 Hutchinson - Brother UK
Established in 2018, Hutchinson - Brother UK are a development team with a focus on supporting and guiding riders to compete at the highest level of racing in the UK.
Working with riders of all categories and ages that they identify potential in, the team look to introduce riders to European racing, with the aim of developing riders into achieving professional contracts.
The team is currently represented by Sian Botteley, Harriet Dodd, Charlotte Berry, Jessie Carridge, Samantha Fawcett, Ione Johnson, Tiffany Keep, Amy Marks, Heather Mayer, Tasmin Miller, Polly Milsom, Jenni Millmore, Ruth Sheir, Dannielle Watkinson, Lydia Watts and Samantha Zaman.
Follow the team: Instagram @cycleteamldn// Twitter @cycleteamldn // Facebook Team LDN.