Charlie Stanton-Stock claimed wins in both the time trial and road race in Rounds 5 and 6 of the National Disability and Para-cycling Road Series to clinch the overall series win in the MC1-3 category.
Round 5 - Time Trials
The handcycles were first out on the undulating time trial course in Chippenham, with Matthew Faucher taking first place in 32:34, followed in second by Mark Allan in the MH4-5 category.
Luke Jones came first in the M1-3 tace in a time of 32:13 followed by Dan Hopwood and Steven Marsh.
In the women's races, Katie Toft won the WC1-3 category, while Morgan Newberry secured her first win of the weekend in the WC5 category – as did Stanton-Stock in the men's MC3 race.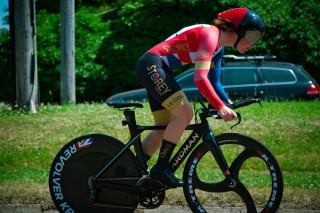 Mark Valentine (MC-D) and Martin Hailstone (MC4) also claimed took first places in the time trial.
In the tandem, Chris McDonald completed the winning lap in a storming time of 25.49 minutes to take the top spot.
Round 6 - Road Race
The road races kicked off on the Sunday in Bath for the final round in the series, with Hopwood securing the win in the MH1-3 category ahead of Luke Jones and Marsh in third.
Stanton-Stock took his second win of the weekend in the MC1-3 category to also secure the overall series win, while Newberry also repeated a win in the WC1-5 category.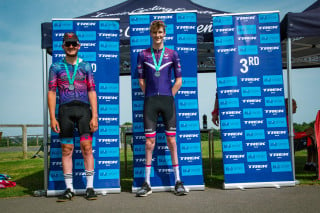 Mark Allen claimed the win in the MH4-5 category, as well as taking the overall victory in the handcycle race ahead of Hopwood in second, while Claire Danson took first place in the WH1-3 race.
Felix Barrow won the MT1-2 category, while Jonathan Knott took the MT-R category victory.
Wins also came for Archie Atkinson in the MC4-5 race, and for Finlay Webb in the MC-D category to round off a brilliant weekend of racing.