Our Aims and Objectives
The Performance Programme has a clearly defined set of long-term goals that apply across all of our work – from our Youth Programmes through to those on the Performance Development Programme:
More Scottish riders winning more medals at Olympic / Paralympic, World and Commonwealth level, more often.
In order to achieve long term success, we are focused on developing talent. Our short–medium term primary objective is to:
Identify and develop a pool of talented athletes who demonstrate the ability, desire and ambition to achieve at the highest level.
This has been our approach over a number of years and following our successes including the numbers of riders achieving membership of British Cycling Performance Programmes, achieving selection to compete for GB, and graduating onto World Tour Teams, we believe we have the right formula. We have also seen some excellent results from riders across the age groups and disciplines competing for Scotland over the past two years and we look forward to this continuing as an important part of our strategy.
Our Approach
Our programmes are specifically designed to give ambitious riders the best chance of long-term success across all disciplines in both able body and Para-cycling, whilst supporting our very best, Scotland based GB and Professional athletes.
At the heart of the programmes is performance development. Within our development programmes there are specific process-focused targets at every step of the way as we develop riders towards success on the world stage.
These goals are firmly aligned with making the step up to the next level - which for many of our riders is the Great Britain Cycling Team. Through an excellent relationship with British Cycling and specifically the Great Britain Cycling Team, we have a clear understanding of what riders need to be able to achieve to make it onto GB programmes. There is a solid history within the GB Cycling team programmes of not only producing some of the very best track racers in both sprint and endurance, but also world class riders on the road. However, we recognise there are increasingly alternative pathways for riders to progress within the disciplines, on the road in particular, and we are developing relationships with international teams in order to assist riders with the desire to follow that route - to ultimately achieve World Tour level.
In mountain bike cross country, Scotland has a proud record of producing talent and developing riders to the level required for GB selection and the next step of the pathway – UCI Professional teams. We will continue with the approach of investing in skill as well as physical development of young riders whilst ensuring we can provide for our senior and professional riders who remain based in Scotland, with the very best level of support.
We are confident that this is the correct approach for Scottish Cycling as we aim to achieve more Scottish riders competing successfully on the world stage, across all disciplines in both able body and Para-Cycling.
A key component to our philosophy around identifying and developing talent is to ensure we have an 'open door' policy. We recognise the importance of a system that allows late developers and talent transfer athletes to identify themselves and gain some level of support as they further explore their potential.
However, we are committed to creating opportunities for a limited number of identified riders to guest and train along with the programme as part of a 'training group'. Riders invited to be part of the training group will include (but not necessarily limited to) those who have applied for Performance Development who the selection panel consider to be just under the level required but have demonstrated a level of ability to make the step up within a twelve month period.
Our Programmes
Track, (Endurance /Sprint), Road, (including Para-Cycling), BMX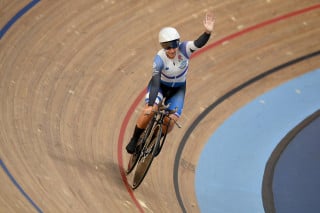 Who it's aimed at:
Junior and Senior category riders who have absolute desire and drive to become successful on the world stage, competing professionally and representing Great Britain in major championships and Olympic Games.
Junior Programme Applicants minimum year of birth (2006-2007).
Senior Programme Applicants minimum year of birth (2004-2005).
In line with our high-performance goals we are seeking riders who demonstrate significant potential and ambition to race successfully in the future at the highest level including;
UCI pro-continental or World Tour Road Teams
As part of the Great Britain Cycling Team Programmes
Our approach uses well established methods of successfully developing performance athletes and includes riders working 1-2-1 with an SC performance coach. This relationship is based on delivering effective training programmes as appropriate to the discipline and specific needs of individual athletes at each stage of their development and will include:
• Road based training (including camps)
• Track based training (including sessions at the SCHV)
• Turbo / Roller sessions
• Strength & Conditioning
• Racing opportunities on road and track both in the UK abroad
Coaching also includes helping to create effective individual race programmes (in close collaboration with riders' clubs/teams where appropriate) that align with riders' long-term development needs. Opportunities to compete for Scotland (road and/or track) may arise as part of a planned race programme.
Support services provided by sportscotland Institute of Sport (SIS), form a significant component of the coaching input and will play a key part in delivery of several services to aid athlete's progression as follows:
• Strength and Conditioning
• Physiological testing / Performance Analysis
• Physio & Medical support
• Performance Nutrition
• Performance Lifestyle
SIS support is provided according to the individual requirements discussed and agreed at regular athlete development team meetings.
MTB XC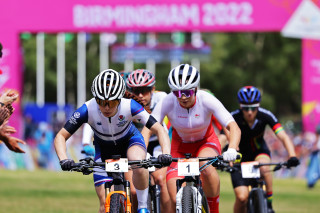 Who it's aimed at:
Developing riders who have absolute desire and drive to become successful on the World Stage, competing for Great Britain at the very highest level and becoming a professional athlete.
Riders selected will have demonstrated a high level of potential and have high ambitions of progressing to become a Professional and /or gain selection to the Great Britain Cycling Team in the future. They will have a desire to succeed at the highest level in MTB XC.
Applicants will need to be able to demonstrate a high level of commitment to the discipline of XC racing including competing in the major events across the UK. Members of the programme will be coached by one of the team of Scottish Cycling Performance Programme coaches.
All riders will need to follow a training and competition programme that will provide the best chances of them achieving their goals and attaining the level required for selection to the GB Cycling team Performance Programmes.
How to apply:
You can contact us at performance@scottishcycling.org.uk to discuss your options before submitting an application, if you wish to chat with one of our coaches.
Complete an application and you will hear from us shortly after the deadline for applications.

CLOSING DATE 25th August at 23:55.