British Cycling has today confirmed the 30 Great Britain Cycling Team programme riders who will compete at the TISSOT UCI Track Cycling World Cup in Manchester from the 10 - 12 November 2017.
Three teams of riders housing six Olympic champions have been entered into this round of the series, with programme riders representing the Great Britain Cycling Team as well as British Cycling's Team Breeze and 100% me team over the three days of racing.
Olympic champions Callum Skinner (100% me) and Phil Hindes will contest the sprint events along with fellow Podium programme riders Jack Carlin, Ryan Owens and Joe Truman.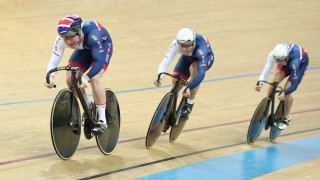 In the women's sprint events, Olympic bronze medallist Katy Marchant will be joined by Senior Academy programme rider Sophie Capewell who made her elite debut at the UEC European Track Championships in Berlin last week.
Three-time Olympic gold medallist Ed Clancy is set to return to world cup competition for the first time since winning his third team pursuit Olympic title in Rio 2016 and he is joined by two-time Olympic gold medallist Steven Burke in representing Great Britain in the men's endurance events. Kian Emadi, Chris Latham, Mark Stewart, Andy Tennant and Ollie Wood complete the line-up.
Representing 100% me in the men's endurance events are Senior Academy riders Matt Bostock, Ethan Hayter, Joe Holt and Matt Walls.
In the women's endurance events, reigning Olympic, world and European champions Katie Archibald and Elinor Barker will line up for the Great Britain Cycling Team, as will Neah Evans, Emily Kay, Emily Nelson and Manon Lloyd.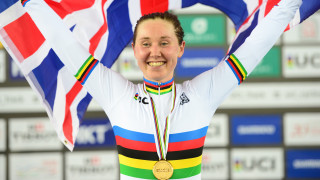 Lining up for Team Breeze in the women's endurance events is recently crowned European Madison champion Ellie Dickinson and fellow Senior Academy riders Abbie Dentus and Rebecca Raybould along with Rhona Callander, Jenny Holl and Jess Roberts for whom this will be their debut at a World Cup event.
Head coach Iain Dyer said: "A home track world cup is something we all look forward to, and it's great we have the opportunity to give more riders the chance to compete in front of a home crowd, thanks to Team Breeze and 100% me.
"We have a real mix of riders who will be in action in Manchester, from riders such as Ed Clancy and Steve Burke who have won medals at the last three Olympic Games down to riders such as Rhona Callander, Jenny Holl and Jess Roberts who are entering their debut world cup season.
"The team won three gold medals and one silver medal at the UEC European Track Championships which took place last week in Berlin and while I was pleased for our medallists, there is work to be done and I'll be looking to riders and support staff to reflect on their performances and work on areas for improvement ahead of the World Cup season.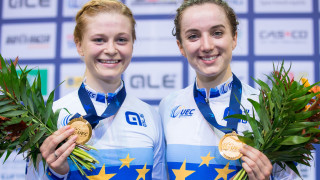 "The next stop for the majority of the riders is the UCI Track Cycling World Cup in Poland which takes place the weekend before the Manchester round, so it's a busy period for the squad. We are all up for the challenge though, especially as it builds up to a home event and everyone is excited for that experience."
Ed Clancy said: "I have a lot of good memories of racing in Manchester, the highlight of which is always the atmosphere and knowing the crowd is behind you.
"I enjoyed taking some time away from the track last season to focus on the road, but I've been back in training at the velodrome for the past couple of months and I'm really enjoying it.
"A lot of younger riders have stepped up since Rio and there's so much emerging talent across all the disciplines, it's an exciting time to be a member of the Great Britain Cycling Team."
Tickets for the Tissot UCI Track Cycling World Cup in Manchester are available on www.trackworldcup.co.uk/tickets
The teams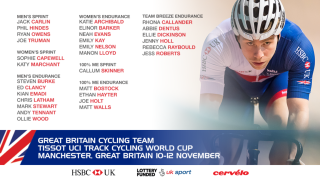 Great Britain Cycling Team for the Tissot UCI Track Cycling World Cup
Great Britain Cycling Team

Men's sprint
Jack Carlin
Phil Hindes
Ryan Owens
Joe Truman
Women's sprint
Sophie Capewell
Katy Marchant
Men's endurance
Steven Burke
Ed Clancy
Kian Emadi
Chris Latham
Mark Stewart
Andy Tennant
Ollie Wood
Women's endurance
Katie Archibald
Elinor Barker
Neah Evans
Emily Kay
Manon Lloyd
Emily Nelson
100% me

Men's sprint
Callum Skinner
Men's endurance
Matt Bostock
Ethan Hayter
Joe Holt
Matt Walls
Fred Wright
Team Breeze
Women's endurance
Rhona Callander
Abbie Dentus
Ellie Dickinson
Jenny Holl
Becky Raybould
Jess Roberts