The Club Coach Development Programme (CCDP) is a coach development programme for clubs that have aspirations to improve their coaching provision. The CCDP is a holistic approach to coach development where the coaches, the club and the environment are taken into consideration to offer a bespoke programme to meet the needs of the club.
At its core the CCDP will focus on the development of coaches via a variety of methods. The main one being the allocation of a Coach Mentor, to work with the coaches. We will deploy this Coach Mentor to work with the coaches in their own club environment, ensuring the support we provide is specific to the needs of the coach and club. We have chosen this approach because we believe this is the most effective way we can make a positive change to coaching on the "ground."
The more skilled and knowledgeable the coach is; the better they can support and develop the participants they work with. We hope that by improving the coaching pathway in clubs we can support more riders to achieve their goals, fulfil their potential and grow the talent pool in Scotland.
The CCDP will also provide a range of other development and educational opportunities for the coaches. This will depend on the needs of coaches and club but could include any aspect of coaching that is required.
The aims of the CCDP are to;
Develop appropriate age and stage coaching sessions
Develop expert coaches at each stage of the pathway
Develop an environment of supporting and developing coaches
Develop a club environment that will support and inspire talent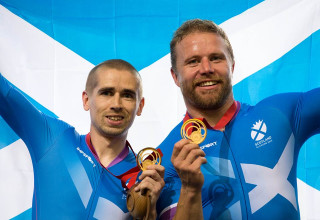 Clubs on the programme will receive;
A Coach Mentor
Specific development for each coach, as required
sportscotland workshop/s
Additional support from the Coach Education team
Mentor training
Access to an online coach development platform
Additional training as per the needs of the club
Shadowing opportunities with other coaches
For more details see our FAQ's
To apply for the programme please complete an application form.
Due to the time and investment involved in the CCDP we will only be able to work with a small number of clubs each year.
If you have any further questions please contact Craig McCulloch, Coaching & Education Manager craig.mcculloch@scottishcycling.org.uk