British Cycling has today confirmed the full roster of riders who will represent Great Britain and Team Breeze at the forthcoming Tour de Yorkshire and the Asda Women's Tour de Yorkshire taking place this weekend.
The men's race runs from Friday 29 April - Sunday 1 May with the women's race taking place on Saturday 30 May.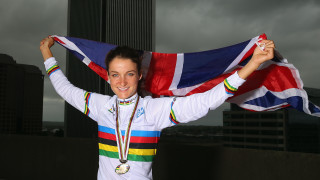 Current world champion Lizzie Armitstead will be bringing the rainbow stripes back to her home turf as she lines up to represent the Great Britain Cycling Team in her home town of Otley.
Lizzie is joined by fellow Olympian Emma Pooley and a trio of academy riders completes the team, including junior academy rider Ellie Dickenson who has received dispensation from the organisers to step up and ride the event.
British Cycling are fielding a second women's team in the form of Team Breeze – the new team for academy endurance women – which includes junior world team pursuit champions Emily Kay and Hayley Jones.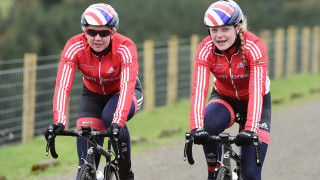 Ian Wilkinson returns to the men's Great Britain Cycling Team colours for the event, an experienced rider in the otherwise under-23 squad.
Head coach Iain Dyer said: "The Tour de Yorkshire provides us with some great racing opportunities, particularly at academy level. The race attracts teams and riders of a very high calibre and for our Academy riders to be able to line up against them and learn from that experience is an extremely valuable aspect of their development.
"At a senior level, it's great that we're able to support preparations for the Rio ambitions of Lizzie Armitstead and Emma Pooley by fielding a Great Britain Cycling Team. I think the atmosphere created by having Lizzie race in her home town as the reigning world champion will be something special, and across the board the riders are all looking forward to an exciting weekend of racing."
Great Britain Cycling Team - women's race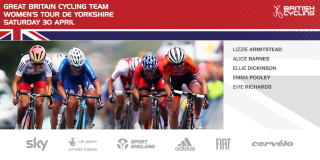 Lizzie Armitstead
Alice Barnes
Ellie Dickenson
Emma Pooley
Evie Richards
Great Britain Cycling Team - men's race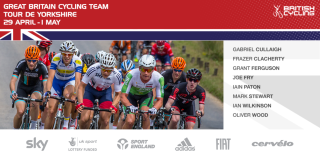 Frazer Clacharty
Gabz Cullaigh
Grant Ferguson
Joe Fry
Iain Paton
Mark Stewart
Ian Wilkinson
Oliver Wood
Team Breeze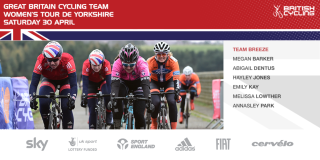 Megan Barker
Abigail Dentus
Hayley Jones
Emily Kay
Mel Lowther
Annasley Park